Key Features
12.3-megapixel DX-format CMOS imaging sensor: Coupled with Nikon's EXPEED image processing technologies and NIKKOR optics, breathtaking image fidelity is assured.
World's first D-SLR with an HD movie mode: Record exceptional 24fps movie clips with sound at up to 720p HD (1280 x 720 pixels) in Motion JPEG format, enhanced by NIKKOR interchangeable lens quality and versatility.
3-inch super-density 920,000-dot color LCD monitor
High resolution, 170-degree wide-angle viewing guarantees confident image review and movie playback.
11-point AF system: Consistently fast and accurate autofocus, reinforced by the Nikon Scene Recognition System, delivers razor sharpness in a wide variety of conditions.
Nikon 3D Color Matrix Metering II with Scene Recognition System: Nikon's renowned 420-pixel RGB 3D Color Matrix Metering II, teamed with the exclusive Scene Recognition System, evaluates images, referencing an on-board database of over 30,000 photographic scenes, for unmatched exposure accuracy.
Auto Active D-Lighting: Selectable and Automatic, Active D-Lighting optimizes details within shadows and highlights, taming high-contrast situations in real time.
In-Camera Image Editing
Creative freedom stems from exclusive in-camera image editing, featuring Fisheye effect, Straighten and Distortion Control as well as D-Lighting, Red-eye Reduction, Image Overlay, Monochrome and more.
Continuous shooting as fast as 4.5 frames-per-second: Combined with fast 0.15ms power-up and split-second 65ms shooting lag, dramatic action and decisive moments are captured easily.
Low noise ISO sensitivity from 200 to 3200: High signal-to-noise components and design deliver exceptional performance, even at high ISO setting.
Built-in image sensor cleaning
Effective 4-frequency, ultrasonic sensor cleaning frees image degrading dust particles from the sensor's optical low pass filter.
One-button Live View: Easy to use Live View activates access to 3 contrast detection focus modes including Face Priority AF.
Comprehensive exposure control: Five advanced scene modes plus Program Auto, Shutter Priority, Aperture Priority and Manual.
Durable, high precision shutter
Testing to over 100,000 cycles assures shutter life and accuracy.
GPS geo-tagging
GP-1 GPS unit (optional) provides automatic real-time geo-tagging.
Top Continuous Shooting Speed at full resolution
Movie
VGA 640x424 / 24 fps
QVGA 320x216 / 24fps
Movie with sound
HD 1280x720 / 24 fps
Monitor Type
Super Density
Wide Viewing Angle TFT-LCD
Battery / Batteries
EN-EL3e Lithium-ion Battery
Approx. Dimensions (Width x Height x Depth)
Picture Angle

Nikon DX format (Effective picture angle 1.5x [Approx.] conversion factor)

Effective Pixels

Sensor Size

Image Sensor Format

Image Sensor Type

Total Pixels

Dust-Off Reference Photo

Image Area (pixels)

DX-format
(L)

4,288 x 2,848
File Format Still Images

Compressed 12-bit NEF (RAW)




JPEG: JPEG-Baseline Compliant; can be selected from Size Priority and Optimal Quality

Storage Media

Card Slot

File System

Compliant with

DCF (Design Rule for Camera File System) 2.0




DPOF (Digital Print Order Format)




EXIF 2.21 (Exchangeable Image File Format for Digital Still Cameras)
Viewfinder

-2.0 to +1.0 m⁻¹




Eye-level Pentaprism Single-Lens Reflex Viewfinder

Viewfinder Frame Coverage

Viewfinder Magnification

Viewfinder Eyepoint

Viewfinder Diopter Adjustment

Focusing Screen

Type-B BriteView Clear Matte Screen Mark II with Superimposed Focus Brackets and On-Demand Grid Lines

Reflex Mirror

Mirror Lock Up

Yes (for image sensor cleaning)
Depth-of-field Control

Lens Compatibility at a Glance***

AF-S or AF lenses fully compatible

Compatible Lenses

AF NIKKOR other than D-/G-type (excluding lenses for F3AF): All Functions Supported Except 3D-Color Matrix Metering II.




AF NIKKOR other than D-type: All Functions Supported Except 3D Color Matrix Metering and 3D Multi-Sensor Balanced Fill-Flash for D1-Series.




AI-P NIKKOR: All Functions Supported Except Autofocus and 3D Color Matrix Metering II.




D-/G-type AF NIKKOR (excluding IX NIKKOR lenses): All Functions Supported Except PC Micro-NIKKOR.




DX AF NIKKOR: All Functions Supported.
Shutter Type

Electronically controlled vertical-travel focal-plane

Fastest Shutter Speed

Slowest Shutter Speed

Flash Sync Speed

Bulb Shutter Setting

Shutter Release Modes

Continuous low-speed [CL] mode; 1-4 frames per second




Continuous high-speed [CH] mode: 4.5




Live View [LV] mode




Self-timer Mode




Single-frame [S] mode

Continuous Shooting Options

DX-format
CH: Up to

4.5

frames per second


CL: Up to

4

frames per second


Top Continuous Shooting Speed at full resolution

Self-timer

2, 5, 10, 20 sec.


Timer duration electronically controlled
Exposure Metering System

420 pixel RGB sensor 3D Color Matrix Metering II




Center-weighted




Spot

Metering Range

0 to 20 EV (3D color matrix or center-weighted metering)




2 to 20 EV (Spot metering at ISO 100 equivalent, f/1.4 lens at 20°C/68°F)

Exposure Meter Coupling

Exposure Modes

Advanced Scene Modes




Aperture-Priority Auto (A)




Auto




Auto (flash off)




Manual (M)




Programmed Auto with flexible Program (P)




Shutter-Priority Auto (S)

Scene Modes

Close-up




Landscape




Night Portrait




Portrait




Sports

Exposure Compensation

Exposure Bracketing

2 to 3 frames in steps of 1/3, 1/2, 2/3 or 1 EV

Exposure Lock
ISO Sensitivity

Lowest Standard ISO Sensitivity

Highest Standard ISO Sensitivity

Lowest Expanded ISO Sensitivity

Lo-1 (ISO 100 equivalent)

Highest Expanded ISO Sensitivity

Hi-1 (ISO 6400 equivalent)

Expanded ISO Sensitivity Options

Lo-1 (ISO 100 equivalent)




Hi-1 (ISO 6,400 equivalent)

Long Exposure Noise Reduction

High ISO Noise Reduction

D-Lighting Bracketing
Picture Control

Landscape




Monochrome




Neutral




Nine User-customizable Settings




Portrait




Standard




Vivid

Single-point AF Mode

Dynamic AF Mode

Number of AF points: 11 (3D-tracking)

Auto-area AF Mode

Autofocus System

11 focus points (including 1 cross-type sensor)




AF-assist illuminator (1.6-9.8 ft./0.5-3.0m approx.)




Nikon Multi-CAM 1000 autofocus sensor module with TTL phase detection




TTL phase detection

Focus Lock

AE-L/AF-L button




Half press of shutter-release button (single-point AF in AF-S)

Focus Modes

Continuous-servo (C)




Face-Priority AF




Normal area




Single-servo AF (S)




Wide area

Maximum Autofocus Areas/Points

Autofocus Sensitivity

-1 to +19 EV (ISO 100, 20°C/68°F)
Built-in Flash

Flash Bracketing

2 to 3 frames in steps of 1/3 to 2 EV

Built-in Flash Distance

Top FP High Speed Sync

Flash Control

i-TTL Balanced fill-flash, standard i-TTL flash for digital SLR

Flash Sync Modes

Front-curtain sync (normal)




Rear-curtain sync




Red-Eye reduction




Red-Eye reduction with slow sync




Slow sync

Flash Compensation

-3 to +1 EV in increments of 1/3 or 1/2 EV

Accessory Shoe

Nikon Creative Lighting System (CLS)

Built-in flash Commander Mode




CLS Supported
White Balance

Auto (2 types)




Auto (TTL white balance with 2,016-pixel RGB sensor)




Cloudy




Direct Sunlight




Fine Tune by Kelvin color temperature setting (2,500 K to 10,000K)




Flash




Fluorescent (7 types)




Incandescent




Preset manual (up to 5 values can be stored)




Seven manual modes with fine-tuning




Shade

White Balance Bracketing
Movie

VGA 640x424 / 24 fps




QVGA 320x216 / 24fps




Movie with sound




HD 1280x720 / 24 fps

Movie Audio

Microphone sensitivity can be adjusted
Monitor Size

Monitor Resolution

Monitor Type

Super Density




Wide Viewing Angle TFT-LCD

Monitor Angle of View

170

-degree wide-viewing angle

Monitor Adjustments
Playback Functions

Auto Image Rotation




Calendar




Full Frame




Highlight Point Display




Histogram Display




Movie Playback




Pictmotion




Shooting Data




Slideshow




Sound Playback




Thumbnail (4, 9 or 72 segments)




Zoom

In-Camera Image Editing

Color Balance




D-Lighting




Distortion Control




Filter Effects




Fisheye




Image Overlay




Monochrome




NEF (RAW) Processing




Quick Retouch




Red-Eye Correction




Small picture




Straighten




Trim

Image Comment
Interface

Wi-Fi Functionality

GPS

Save/Load Camera settings
Total Custom Settings

My Menu

Recent Settings

Supported Languages

Chinese (Simplified and Traditional)




Dutch




English




Finnish




French




German




Italian




Japanese




Korean




Polish




Portuguese




Russian




Swedish




Spanish

Date, Time and Daylight Savings Time Settings

World Time Setting
Battery / Batteries

EN-EL3e Lithium-ion Battery

Battery Life (shots per charge)

AC Adapter

Battery Charger
Tripod Socket

Approx. Dimensions (Width x Height x Depth)

Approx. Weight
Battery

Supplied Software

Optional Accessories

MB-D80 Mult-Power Battery Pack




EH-5A AC Adapter




ML-L3 Remote Controller




DK-21M Magnifying Eyepiece




Camera Control Pro 2




Capture NX 2 Software
Speedlights/Flashes

Stereo Microphone

Eyepieces and Viewfinders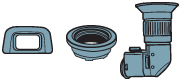 Remotes and Releases

NIKKOR Lenses

GPS Unit

Cases/Straps

Batteries/Power Packs and AC Adapters

Wireless Accessories & Transmitters

Cords & Cables

My favorite camera to carry and use.
The D90 has been out for a while but it's still my favorite. I'm a professional photographer who uses a company-owned D300 every day in a wide variety of situations, but I sometimes prefer to bring my own D90 to assignments because of a couple of things. The camera body is lightweight and compact and the layout of its controls makes it easier to use, while the photos it makes are of excellent pro quality. It also gives me full control when using Nikon's CLS remote flash. The features and menu controls are akin to those found in the D300 but lack some of the fine tuning. For example, the D-lighting is either on or off with no settable values. The burst frame rate is too slow for sports shooting but I use the D300 for that anyway. One of the things I like most is the rotating mode dial which allows me to quickly switch between auto and fully manual exposure modes, something I do often. Exposure compensation settings for both available light and flash output are familiar and effortless as well. This camera seems to be designed as I would like a camera to be designed. The controls are intuitively easy to find and use, the menus are not laden with overly complex drill-down settings, and most of the advanced capabilities are still there when you need them.
May 25, 2012
Great camera, Best price!
I got the D90 when it first came out. The Nikon D90 is a great camera. In my opinion It's Nikon's best sub $ 1000 DX format DSLR. A friend purchased the D300 around the same time (cost twice as much) I tried it and preferred the D90. He even admitted that my photos were sharper. The D90 has great handling that will let you react faster to conditions, meaning you get better pictures. I've never taken to a camera as quickly as I did to the Nikon D90. Within my first few shots I could tell I had a great, easy to use camera in my hands. Everything about it made getting good shots so easy and the VR works great. I still think it's a great choice and the price is lower now. Don't think you can lose with the D90.
May 25, 2012
A Supercharged D80
Not too heavy, easy to use, has many of the options of the big boys, built like most Nikons (rugged), if you liked the D80 you'll love the D90!!
May 25, 2012
D90 great camera
Being a professional videographer I am always interested in the quality of the image. I bought the D90 when I had time to get back into photography . (as my kids got older) My last 35mm was a film camera. The image quality of this camera is superb and more true to color than the other brands. This was the perfect time for me to get into digital photography. Now with a digital SLR, the use of the camera is similar to a professional video camera. They both use a CMOS chip, that can be adjusted to the specific look I desire. White balance, color enhancement etc. are all the same as the video camera. I like the ability to assign function buttons so I can change parameters without entering the menu. This allows me to make quick adjustments without taking my eye off the viewfinder. The Creative Lighting System is easy and fun to use and helps with my flash photography. The camera is relatively light weight and fits well in my hand. I am thoroughly enjoying this camera.
May 25, 2012
GREAT CAMERA BUT SUPPORT?
I enjoy the camera and am very pleased with it overall. I think the battery life is exceptional. One complaint. There were NO problems converting RAW to JPEG with Windows XP. However, when I switched to WIN 7 x64 conversion became almost impossible. The process took a very long time and generated TMP files. 10 to 20 of these per conversion. Very unacceptable. I contacted support but did not receive an answer. I Googled and did not find an answer. However, the answer is WIN 7 may create a user with a lock on the folder where VIEW NX2 wants to store the converted files. You may not convert files out of that user setting. TMP files will result. Pay attention to your user account settings. I thought NIKON support could have directed me to this possibility, even though it seems to be a WIN 7 setting. Thank you, JK
May 25, 2012
Superior camera for the amateur photographer
I have been using my D90 now for two years. Migrating from a D70s and an F100 film camera, I found the D90 to be just the instrument to satisfy my needs until such time as I may elect to move to FX. The D90 accepts all of the FX lenses I have acquired as well as DX ones, a feature critical to my selection. The 3" LCD screen is high resolution enabling me to view in better detail exposures in a way not possible with the D70s. I still shoot with the D70s as my back-up camera. I do long for a viewfinder on a DX camera approaching that of the F100. I suspect I shall have to wait until I move into FX. I know the D7000 is also a fine up-grade, but for now I am totally satisfied and happy with my D90.
May 25, 2012
Affordable Perfection
I had been away from photography for many, many years. So long, in fact, the entire digital photography era had developed. I knew I wanted a viable body that would allow me to photograph quality images, while allowing me to budget for the expense. After much evaluation, I settled for the D90. I have not been disappointed. In fact, I continue to be amazed at what the D90 is capable of doing. It has performed flawlessly and I find more than enough information about the body when I want to learn more. Great camera!! Would do it all over again.
May 25, 2012
My D-90 Thoughts
I went from a D-70 to a D-90 and am very pleased with the results. I have no interest in movies, and have never used this feature. Feature wise and image wise, this is a fantastic camera. My only complaint is that for my hands this body seems a little small. I thought that the D-70 felt more comfortable but this is no reflection on the quality of the camera.
May 25, 2012
EXTRAORDINARY CAMERA FOR AMATEURS AND PROFESSIONALS
I HAVE ENJOYED THIS CAMERA BECAUSE OF THE EXCEPTIONAL POSSIBILITIES AND DIVERSITY. ADDED A NIKOR 18-200 OR A NIKOR 70-300, I HAVE BEEN ABLE TO TAKE THE SHOTS I WANT. IT IS NOT HEAVY AND EASY TO USE, EVEN WHEN YOU DON'T READ ALL OF THE 'ENCYCLOPEDIA" OF THE MANUAL. IT IS A STEP UP TO THE D-80 THAT I HAD, AND STILL OWN. i USED VIDEO WITH IT AND IT COMES OUT WITH A VERY HIGH DEFINITION.
May 25, 2012
Quality & Performance at a Reasonable Price
The D90 lives up to the Nikon reputation of quality and performance all in a reasonably priced package. My D90 has been with me and performed well in tropical jungles, deserts, sub-zero temperatures and storms off-shore in the Gulf of Mexico. The only time it failed was when I dropped it 20 feet onto the deck of an oil platform. Even then the technicians at Nikon Customer Service were able to quickly return it to peak performance. The forensic photography I do requires a sharp image and exposure that reveals both shadow and highlight detail. The D90 provides both. I have blown up images taken with the D90 to poster size to reveal facts to a jury and projected images for a judge. In each case the Nikon images have provided the detail required in both the shadows and highlighted areas. I have used Nikon cameras and lenses since I first purchased a Nikon F in the early 70's. The D90 continues this fine tradition.
May 25, 2012
Great Camera, always reliable
the Nikon D90 has been my introduction to the world of digital. After four full years of awesome pictures and more than 19k clicks, is perfect like new. Reliable, sturdy, ergonomic and makes really nice images. Highly recommended even now (May 2012) used, if you can find it in good conditions.
May 24, 2012
I love my D90 when it works, but sometimes it is a lemon
Most of the time, my D90 DSLR is a dream - the clarity of the shots, the ISO range, the ease of optimizing the settings. However, the autofocus connection between the lens and the body sometimes fails and when it does, it is extremely aggravating. When it first happened, 2 months after purchasing the camera, Nikon required I send it to them for repairs; they would not allow the dealer to exchange it for a new one. They were not able to reproduce the problem, so it was returned to me after having it for 45 days. The problem is intermittent. The most frustrating part of the problem is loses accuracy before it fails completely. Once it does fail, I have to remove and reinstall the lens, remove the battery and curse a few times before it begins to work again. It is not until I download the shots that I discover the focus has been off for 20-40 shots. I just returned from a great vacation in Hawaii and a number of my shots are fuzzy when displayed on my computer screen, even though they looked great on the camera's monitor. Needless to say, I am very disappointed.
May 24, 2012
wish I had more time to use this camera
easy to use features, just wish it had auto focus when using the video.
May 24, 2012
A Whole Lotta Camera
I started my DSLR experience with a used D70. It was overwhelming at first, but eventually the controls became familiar, and then it died. Well, I was hooked on the DSLR and after reading lots of reviews I saved up to buy a D90. This camera has over 24,000 clicks and has provided tons of enjoyment. My grandchildren appear frequently in my photos. However I really like landscapes and often print them at 20"x30" to hang on my walls at work. Likes: Excellent photo quality. Controls are well-laid out and most of the useful ones are buttons, avoiding tedious digging through menu options. Eleven focus zones are plenty. Auto white-balance is decent. LCD display is excellent. Uses old Nikon lenses- a real plus! Wish List: I would like the default file numbering to be continuous and not restart at 1000; would be better at 100,000. I would like to see this camera be more weather-resistant. It is missing the ability "recognize" manual lenses and to fine-tune the focus. I wish it had a little cleaner results at high ISO. It would be great if there was a more precise optimal focus indicator for manual focus situations. I know this is the first DSLR to do decent video, but it something that I rarely use and this feature is not make-or-break in my decision to buy. I bump the default sharpness to 5. The Nikon 18-200mm is my walk-around lens and the D90 goes with me pretty much wherever I go. It was my good fortune to buy several used (~30 year old) Nikon lenses that work perfectly. Manual lenses give the green focus dot to aid my aging eyes, but again it would be great if it were more precise. I have the SB600 flash.
May 24, 2012
Great camera to find out how much fun DSLR shooting can be!
I have owned this camera for about two years now and still am finding features and tools. It is a workhorse that is affordable and can do amazing things above point and shoot cameras. I would suggest to stay away from DX lenses though because this baby will encourage you to delve into full format eventually. The controls are easy and the menus are simple to follow. I paid much more for my Nikon so take advantage of the price break!
May 24, 2012
The D90 is everything I expected and totally suits my needs.
I mated the Nikon D90 body with a Nikkor 18-200mm 1.35-5.6GII lens and a Nikon SB600 Speedlight for the perfect combination to suit my needs. Everything has worked perfectly without the need to carry multiple pieces of equipment. A great machine.
May 24, 2012
One great enthusiast camera from Nikon
Considering that it not a professional camera and definitely not aimed at beginners I find that the D-90 meets my needs at this time. It feels good in the hand, has all the bells and whistles that an enthusiast wants or needs and is priced to satisfy most budgets. I opted to upgrade my lenses to the 16-85 and the 70-300 VR lenses. Both meet my needs and are great lenses for me to use. I have had this camera for a while now, and the Nikon Company has come out with some cameras that have upgraded and updated features that would be nice to have, but not necessarily needed enough to buy a new camera. Am I satisfied? Yes I am.
May 24, 2012
Solid body, reliable, very competent camera
I am a serious hobbiest. I migrated to the D90 from a D70 for it's faster frame per second continuous shooting capability; it's superior processing engine and bigger file size. I've been very pleased with the performance of the D90. Image quality is very high at ISO's 800 and below. I often shoot at ISO 1200 and find the image quality very acceptable. The camera has a number of useful features inluuding the exposure delay mode (though I'd rather have a mirror up mode) and 2-stop bracketing (though I'd rather have 5-stops). I frequently use the remote IF trigger for shutter release. It's a separate item, but well worth the money. The custom setting options are helpful. I do not use the presets as I shoot consistantly in manual or shutter priority mode. The display is bright and clear. The menu is not a useful as I'd like. This is due to the large number of functional and operational options the camera provides. I added a battery pack to my D90. Also a worth while purchase. In addition to extending the number of frame captures on one charge it's useful for shooting with the body in the 'portrait' orientation.
May 24, 2012
D90 - Versatile Choice
I purchased my D90 mainly for taking photos of my daughter's sports - field hockey and softball but found the D90 to be a great camera for family and trevel photos. The fast focusing was great for action photos and most lenses will work in the autoexposure mode. I have lenses from superwide (12mm) to zoom telephotos (120-400mm) and all work great. I like the ruggedness (I shot 100 to 200 photos per game) and ease of use. The D90 gives you a wide range of choices from manual to program exposoure setting. Although I recommend this camera, there are now even better choices - 7000 & 5100 that i would take a look at. I would like to have an articulating view screen like the 5100. The camera is heavy for long travel trips.
May 24, 2012
Light Weight and Easy to Operate
This a great camera which gives you the option of automatic or manual settings. Want to do some quick and easy shooting, the automatic settings allow you to do just that. Want to be more creative with your photography. This camera allows you to choose the ISO, aperature, and shutter speed that you want to get that specuial effect. All this in a light weight body. The image quality has proven to be crisp up to a 13" x 19" print. I have not tried any larger prints. The video quality is good. One thing I would like to see improved is the ability to view the live view in bright sun. The glare makes it difficult to see.
May 24, 2012
It Works the Way it Should
I have owned and used Nikon SLRs for 45 years and never had a failure. I have the D90 for about a year now and love it. To begin with the pictures are as good or better than my film Nikons. The body and lenses are smaller and lighter than my older ones, which is very important at my age. I thought I would never use a built-in flash, but always having it available for fill or just extra light is a convenience. I'm not into videos, but having available when my grand daughters are doing something is a welcome extra.
May 24, 2012
My D90
I now own two newer DSLR Nikons, but I still find myself reaching for the D90: it's the right weight and size and I love the quality images it captures. I brought the camera with me to Rome and ended up shooting everything with the 18-105 kit zoom with VR.
May 24, 2012
great purchase
It was a great purchase, great camera. I did not have problems. Thank you.
May 24, 2012
NIKON always THE BEST.
unique camera with amazing perfomance..thanks to NIKON.
May 24, 2012
It does everything I ask it to
The D90 is my first DSLR. I had a bit of a learning curve to climb but the D90 keeps up with everything I try with flying colors. I use MANUEL mode for night shots and for panoramas, I consistently impress myself, and my work peers, with the pictures that I am able to capture. I am especially thrilled with the battery life, I always carry a spare but am able to get 300+ photos on only a half of charge.
May 24, 2012
EVERYTHİNG İS OKEY EXCEPT NOT A FİRM AND DURABLE BODY
What I mean that Nikon D90 body structure isnot waterproof.So when I used it in summer months that I got sweat too much,and all the persparation,sweat goes into the body part of cemera and the OK part didin't work at all.This has happened also during the thin rain. Because of not resistant to water,I had taken camera to the nikon service two times.My only rejecting Nikon D90 is that reason,other aspects is marvelous..
May 24, 2012
Overall good camera. Serious photographers will want more.
I do not consider this a good low light camera. Even with a good lens with VR I still get lots,of camera shake and find that I must use a tripod to get crisp shots. Forget hand holding at all in any kind of low light. I find a tripod restricting. I've. Even told by users that the new D7000 is a much better camera and produces sharper images by far. Love the body of the D90 and how it handles. Love all the settings and how it is all at your fingertips. Overall a good camera. I believe more serious photographers would want something Bette that produces better quality. As my photography improves, I find that I want more from a camera.
May 24, 2012
my D 90
The D90 is the best camera that I have used to date. It has a amazing lens, the lens will capture it all , with focus and clarity ! The shutter is fast , for all types of action shots ! I love this camera
May 24, 2012
It is a good camera.
I used Pentax SLR before. D90 is better on the mechanical side which gives better shutter speed and less vibration in operation. However, the software for D90 is not user-friendly. It took me about 2000 shots to work out the best settings. The auto programs for scenery and portrait shootings rarely gives good pictures. Its exposure meter needs a lot of offsets.
May 24, 2012
Still a great camera
Despite there being newer models out there, this is my go-to camera when traveling. It's size, weight and picture quality is terrific.
May 24, 2012
156

Questions
|
401

Answers
Product Q&A
Ask your questions. Share your answers.