Key Features
12.3-megapixel DX-format CMOS imaging sensor: Coupled with Nikon's EXPEED image processing technologies and NIKKOR optics, breathtaking image fidelity is assured.
World's first D-SLR with an HD movie mode: Record exceptional 24fps movie clips with sound at up to 720p HD (1280 x 720 pixels) in Motion JPEG format, enhanced by NIKKOR interchangeable lens quality and versatility.
3-inch super-density 920,000-dot color LCD monitor
High resolution, 170-degree wide-angle viewing guarantees confident image review and movie playback.
11-point AF system: Consistently fast and accurate autofocus, reinforced by the Nikon Scene Recognition System, delivers razor sharpness in a wide variety of conditions.
Nikon 3D Color Matrix Metering II with Scene Recognition System: Nikon's renowned 420-pixel RGB 3D Color Matrix Metering II, teamed with the exclusive Scene Recognition System, evaluates images, referencing an on-board database of over 30,000 photographic scenes, for unmatched exposure accuracy.
Auto Active D-Lighting: Selectable and Automatic, Active D-Lighting optimizes details within shadows and highlights, taming high-contrast situations in real time.
In-Camera Image Editing
Creative freedom stems from exclusive in-camera image editing, featuring Fisheye effect, Straighten and Distortion Control as well as D-Lighting, Red-eye Reduction, Image Overlay, Monochrome and more.
Continuous shooting as fast as 4.5 frames-per-second: Combined with fast 0.15ms power-up and split-second 65ms shooting lag, dramatic action and decisive moments are captured easily.
Low noise ISO sensitivity from 200 to 3200: High signal-to-noise components and design deliver exceptional performance, even at high ISO setting.
Built-in image sensor cleaning
Effective 4-frequency, ultrasonic sensor cleaning frees image degrading dust particles from the sensor's optical low pass filter.
One-button Live View: Easy to use Live View activates access to 3 contrast detection focus modes including Face Priority AF.
Comprehensive exposure control: Five advanced scene modes plus Program Auto, Shutter Priority, Aperture Priority and Manual.
Durable, high precision shutter
Testing to over 100,000 cycles assures shutter life and accuracy.
GPS geo-tagging
GP-1 GPS unit (optional) provides automatic real-time geo-tagging.
Top Continuous Shooting Speed at full resolution
Movie
VGA 640x424 / 24 fps
QVGA 320x216 / 24fps
Movie with sound
HD 1280x720 / 24 fps
Monitor Type
Super Density
Wide Viewing Angle TFT-LCD
Battery / Batteries
EN-EL3e Lithium-ion Battery
Approx. Dimensions (Width x Height x Depth)
Picture Angle

Nikon DX format (Effective picture angle 1.5x [Approx.] conversion factor)

Effective Pixels

Sensor Size

Image Sensor Format

Image Sensor Type

Total Pixels

Dust-Off Reference Photo

Image Area (pixels)

DX-format
(L)

4,288 x 2,848
File Format Still Images

Compressed 12-bit NEF (RAW)




JPEG: JPEG-Baseline Compliant; can be selected from Size Priority and Optimal Quality

Storage Media

Card Slot

File System

Compliant with

DCF (Design Rule for Camera File System) 2.0




DPOF (Digital Print Order Format)




EXIF 2.21 (Exchangeable Image File Format for Digital Still Cameras)
Viewfinder

-2.0 to +1.0 m⁻¹




Eye-level Pentaprism Single-Lens Reflex Viewfinder

Viewfinder Frame Coverage

Viewfinder Magnification

Viewfinder Eyepoint

Viewfinder Diopter Adjustment

Focusing Screen

Type-B BriteView Clear Matte Screen Mark II with Superimposed Focus Brackets and On-Demand Grid Lines

Reflex Mirror

Mirror Lock Up

Yes (for image sensor cleaning)
Depth-of-field Control

Lens Compatibility at a Glance***

AF-S or AF lenses fully compatible

Compatible Lenses

AF NIKKOR other than D-/G-type (excluding lenses for F3AF): All Functions Supported Except 3D-Color Matrix Metering II.




AF NIKKOR other than D-type: All Functions Supported Except 3D Color Matrix Metering and 3D Multi-Sensor Balanced Fill-Flash for D1-Series.




AI-P NIKKOR: All Functions Supported Except Autofocus and 3D Color Matrix Metering II.




D-/G-type AF NIKKOR (excluding IX NIKKOR lenses): All Functions Supported Except PC Micro-NIKKOR.




DX AF NIKKOR: All Functions Supported.
Shutter Type

Electronically controlled vertical-travel focal-plane

Fastest Shutter Speed

Slowest Shutter Speed

Flash Sync Speed

Bulb Shutter Setting

Shutter Release Modes

Continuous low-speed [CL] mode; 1-4 frames per second




Continuous high-speed [CH] mode: 4.5




Live View [LV] mode




Self-timer Mode




Single-frame [S] mode

Continuous Shooting Options

DX-format
CH: Up to

4.5

frames per second


CL: Up to

4

frames per second


Top Continuous Shooting Speed at full resolution

Self-timer

2, 5, 10, 20 sec.


Timer duration electronically controlled
Exposure Metering System

420 pixel RGB sensor 3D Color Matrix Metering II




Center-weighted




Spot

Metering Range

0 to 20 EV (3D color matrix or center-weighted metering)




2 to 20 EV (Spot metering at ISO 100 equivalent, f/1.4 lens at 20°C/68°F)

Exposure Meter Coupling

Exposure Modes

Advanced Scene Modes




Aperture-Priority Auto (A)




Auto




Auto (flash off)




Manual (M)




Programmed Auto with flexible Program (P)




Shutter-Priority Auto (S)

Scene Modes

Close-up




Landscape




Night Portrait




Portrait




Sports

Exposure Compensation

Exposure Bracketing

2 to 3 frames in steps of 1/3, 1/2, 2/3 or 1 EV

Exposure Lock
ISO Sensitivity

Lowest Standard ISO Sensitivity

Highest Standard ISO Sensitivity

Lowest Expanded ISO Sensitivity

Lo-1 (ISO 100 equivalent)

Highest Expanded ISO Sensitivity

Hi-1 (ISO 6400 equivalent)

Expanded ISO Sensitivity Options

Lo-1 (ISO 100 equivalent)




Hi-1 (ISO 6,400 equivalent)

Long Exposure Noise Reduction

High ISO Noise Reduction

D-Lighting Bracketing
Picture Control

Landscape




Monochrome




Neutral




Nine User-customizable Settings




Portrait




Standard




Vivid

Single-point AF Mode

Dynamic AF Mode

Number of AF points: 11 (3D-tracking)

Auto-area AF Mode

Autofocus System

11 focus points (including 1 cross-type sensor)




AF-assist illuminator (1.6-9.8 ft./0.5-3.0m approx.)




Nikon Multi-CAM 1000 autofocus sensor module with TTL phase detection




TTL phase detection

Focus Lock

AE-L/AF-L button




Half press of shutter-release button (single-point AF in AF-S)

Focus Modes

Continuous-servo (C)




Face-Priority AF




Normal area




Single-servo AF (S)




Wide area

Maximum Autofocus Areas/Points

Autofocus Sensitivity

-1 to +19 EV (ISO 100, 20°C/68°F)
Built-in Flash

Flash Bracketing

2 to 3 frames in steps of 1/3 to 2 EV

Built-in Flash Distance

Top FP High Speed Sync

Flash Control

i-TTL Balanced fill-flash, standard i-TTL flash for digital SLR

Flash Sync Modes

Front-curtain sync (normal)




Rear-curtain sync




Red-Eye reduction




Red-Eye reduction with slow sync




Slow sync

Flash Compensation

-3 to +1 EV in increments of 1/3 or 1/2 EV

Accessory Shoe

Nikon Creative Lighting System (CLS)

Built-in flash Commander Mode




CLS Supported
White Balance

Auto (2 types)




Auto (TTL white balance with 2,016-pixel RGB sensor)




Cloudy




Direct Sunlight




Fine Tune by Kelvin color temperature setting (2,500 K to 10,000K)




Flash




Fluorescent (7 types)




Incandescent




Preset manual (up to 5 values can be stored)




Seven manual modes with fine-tuning




Shade

White Balance Bracketing
Movie

VGA 640x424 / 24 fps




QVGA 320x216 / 24fps




Movie with sound




HD 1280x720 / 24 fps

Movie Audio

Microphone sensitivity can be adjusted
Monitor Size

Monitor Resolution

Monitor Type

Super Density




Wide Viewing Angle TFT-LCD

Monitor Angle of View

170

-degree wide-viewing angle

Monitor Adjustments
Playback Functions

Auto Image Rotation




Calendar




Full Frame




Highlight Point Display




Histogram Display




Movie Playback




Pictmotion




Shooting Data




Slideshow




Sound Playback




Thumbnail (4, 9 or 72 segments)




Zoom

In-Camera Image Editing

Color Balance




D-Lighting




Distortion Control




Filter Effects




Fisheye




Image Overlay




Monochrome




NEF (RAW) Processing




Quick Retouch




Red-Eye Correction




Small picture




Straighten




Trim

Image Comment
Interface

Wi-Fi Functionality

GPS

Save/Load Camera settings
Total Custom Settings

My Menu

Recent Settings

Supported Languages

Chinese (Simplified and Traditional)




Dutch




English




Finnish




French




German




Italian




Japanese




Korean




Polish




Portuguese




Russian




Swedish




Spanish

Date, Time and Daylight Savings Time Settings

World Time Setting
Battery / Batteries

EN-EL3e Lithium-ion Battery

Battery Life (shots per charge)

AC Adapter

Battery Charger
Tripod Socket

Approx. Dimensions (Width x Height x Depth)

Approx. Weight
Battery

Supplied Software

Optional Accessories

MB-D80 Mult-Power Battery Pack




EH-5A AC Adapter




ML-L3 Remote Controller




DK-21M Magnifying Eyepiece




Camera Control Pro 2




Capture NX 2 Software
Speedlights/Flashes

Stereo Microphone

Eyepieces and Viewfinders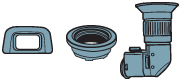 Remotes and Releases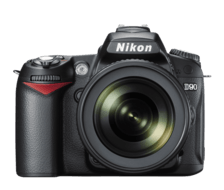 NIKKOR Lenses

GPS Unit

Cases/Straps

Batteries/Power Packs and AC Adapters

Wireless Accessories & Transmitters

Cords & Cables

Like many others, I hit a lemon
The camera itself is good and when it works, it performs very well in both automatic and manual modes. I got amazing shots with a little menu fiddling. So why am I so disapointed. I migrated from Canon to Nikon because someone had told me that Nikon were the most reliable. When we invest in many lens, flash and otehr SLR add ons, it is a commitment. My in-camera flash broke and needed fixing after a month. I had to wait three month for it to get repaired instead of getting a new one. When I did get it back, I started getting the freeze bug everyone is complaining about. Reading everybody's comments, I do not want to try their help desk (tryied everything and I'm still getting freezes) I know if I send it to Nikon, they will keep it forever, charge me some major $$ and return my camera without fixing it. My only question to Nikon, do tehy expect to make long term profits by selling cheap products to their customer and treating them like dirt afterward? My question to the rest of you. What is wrong with us that makes us believe a Sony, pentax or Olympus cannot do better. My only regreat is getting rid of all my great lens.
April 17, 2014
For the Money,the BEST CAMERA on the market.
I purchased my first Nikon D90 about 2 months ago and sense that time I have taken thousands of pictures.The extreme quality of the pictures plus the outstanding color of same led me to buy another Nikon D90.Also the ability to crop and adjust color and lighting in camera is a huge plus..I never even need the computer and my results are unbelievable.Buy one and I guarantee you will love it.
April 4, 2014
The Camera I'll Never Forget!
This is the camera that brought me into photography, ever since i fell in love with photography... And of course this camera! However as I get better, there are many frustrated moments with this camera, such as slow focusing, and high noise at high ISO. It's frustrating but I won't blame the camera, 'cause it's technology is kind of old. I guess it's because I got better, and I need to upgrade to a new one. I believe this camera is a perfect one to start with for entry level, specially if you know you'll get really serious into it.
February 12, 2014
Great Camera!...but small issue
I owned my D90 for 3 years, but recently sold it. The camera was GREAT for awhile. I loved pretty much everything about it and planned to keep it forever. I've taken shots for family gatherings, photo runs in the city, outdoor hikes, travels to foreign countries to include island resorts and mountain backpacking excursions. The only problem that I had was with the dreaded F-- error. This error occurred even before I ever took the camera on my outdoor adventures. I tried cleaning the lens contacts and even used different types of lenses...no fix. The error only occurred a handful of times, but it was enough to where I missed key shots. I know there are D90's out there without this issue and I would love to pick up a used one, but I just can't be sure that the camera isn't affected by this issue.
October 1, 2013
I've had this camera longer than my wife! I plan to keep them both until I DIE!
I love this camera. I upgraded to this after learning DSLR mistakes with the D40. It's was a breakthrough in the DSLR world being the first to have HD video. I understand that some may find it outdated, but the reality is that nobody would ever guess you were shooting with an older body. Just put a good piece of glass on the end and start shooting. I've taken this camera literally across the world and in different environments. It may not be weather sealed, but it still works like a champ for me. Here are some of the pictures that I've taken with this wonderful camera. Enjoy.
September 14, 2013
156

Questions
|
401

Answers
Product Q&A
Ask your questions. Share your answers.