Zoom into life
As the photo keeper of family memories, you can rely on the COOLPIX L120 to capture great photos and HD (720p) movies. Its high power 21x wide-angle optical Zoom-NIKKOR glass lens will take your images to the next level. Whether it's your son firing off the game-winning lacrosse shot or your daughter's first ride on a two wheeler, you'll shoot effortlessly and accurately. And if you're new to photography, no worries—this camera has intelligent features to help you out, all at an easy to handle price.





21X
Wide-Angle Optical Zoom
NIKKOR ED Glass Lens
3.0"
High Resolution
(921,000-dot) LCD
HD
(720p) Movies
with Stereo Sound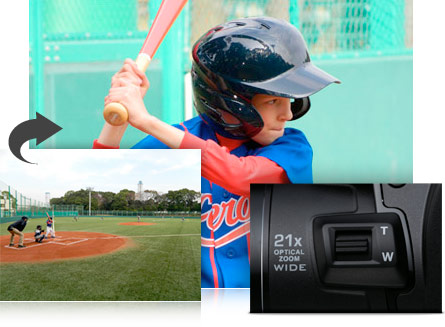 Get closer to the action
21x wide-angle optical Zoom-NIKKOR lens
Great photos and superb HD movies begin with the COOLPIX L120's powerful 21x wide-angle optical Zoom-NIKKOR glass lens, which closes the distance between you and your subjects. Zoom in on your son's at bat, then zoom out for a wide-angle shot of the whole team. Plus, the COOLPIX L120's 14.1-megapixel sensor and Nikon's EXPEED C2 Image Processing Engine deliver superb image quality and fast performance every time.
Smart, fun and easy
Practical tools for better photos and movies
The COOLPIX L120 is so smart, it knows when your subject smiles, warns you if someone blinks and gets the red out of grandma's eyes. Blotchy, uneven complexions are also a thing of the past with the COOLPIX L120's Skin Softening feature, which smooths skin tones. And its 17 versatile Scene Modes adjust camera settings to selected scenes, assuring great pictures at school plays, backyard barbecues or athletic events.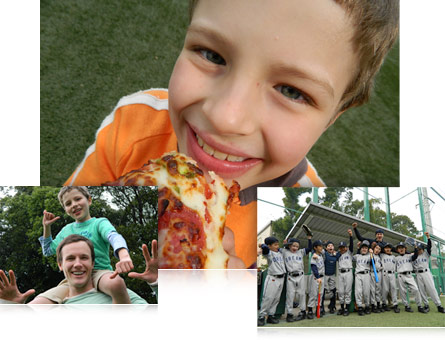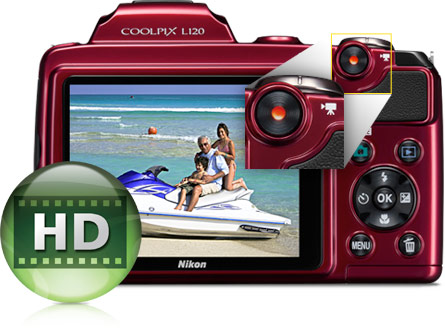 Friends and family in motion
One-Touch HD movies and stereo sound
A band concert without sound is incomplete, and a 60-yard touchdown drive without the fleet-footed runs isn't as exciting. That's where the COOLPIX L120's advanced One-Touch HD Movie recording comes in. With the push of a button, you'll instantly be shooting HD (720p) movies with full stereo sound. You can activate the camera's zoom function to capture tight shots and close ups, and when you're ready to share your movies, you can use in-camera playback or the convenient HDMI output for simple hookup to an HDTV or computer.
Compose with confidence
921,000-dot three-inch LCD color display
You'll enjoy composing images from the COOLPIX L120's bright three-inch LCD color display, which features a dazzling 921,000-dot screen that showcases still images and HD movies in rich detail and enhanced contrast. And for easy photo composition, improved picture viewing, and instant sharing, the LCD monitor's wide viewing angle and anti-glare coating lets you capture and view high quality images in virtually any lighting condition.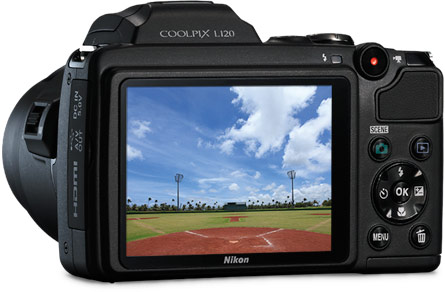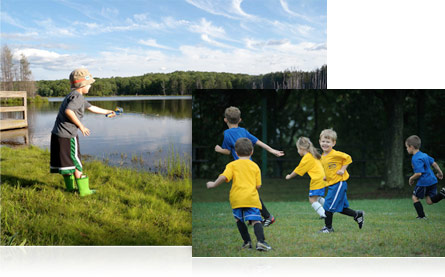 Capture flawlessly
High quality images every time
Low-light conditions and fast action can defeat some cameras, but not the COOLPIX L120. With high ISO speeds up to 6400, you can be sure that still images and movies will be ideally captured. Plus, you'll get great use of the in-camera editing functions, including D-Lighting for adjusting contrast and fine details often lost when shooting in glaring or intense light. And when you want to take close-up photos, the COOLPIX L120 will zero in as close as 0.4 inches.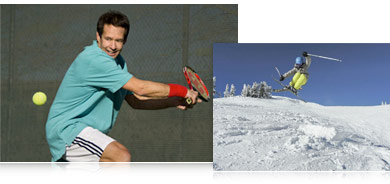 Freeze the action
The COOLPIX L120's Sport Continuous Shooting mode takes photos continuously and in quick succession to capture fast moving objects.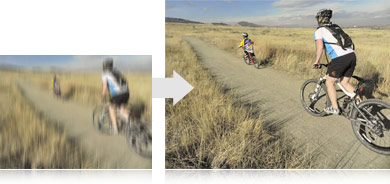 Steady even when you're not
The COOLPIX L120's four-way Vibration Reduction (VR) Image Stabilization System automatically reduces the streaky images associated with shaky cameras.