Immerse yourself in the world of photography.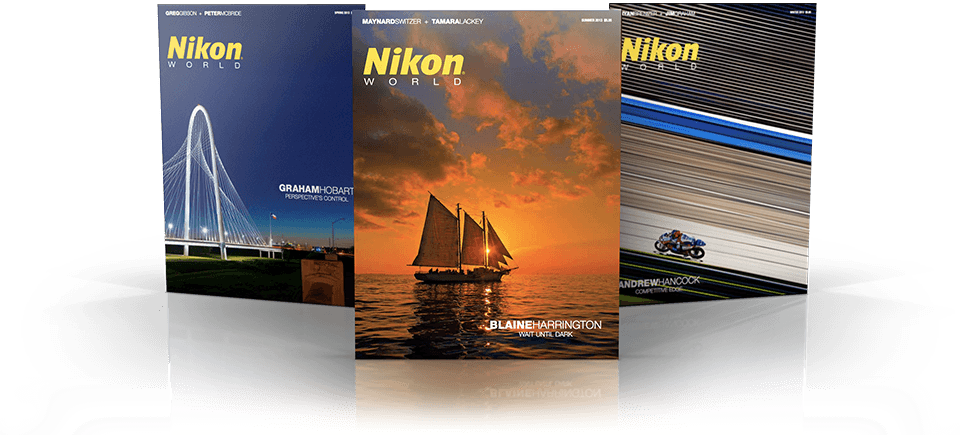 The world's greatest photographers are featured in the pages of Nikon World magazine.
In-depth views of the world of photography with inspirational and educational articles from professionals of every genre, tips and techniques, shots from up-and-comers, gear reviews and more are all featured in Nikon World magazine.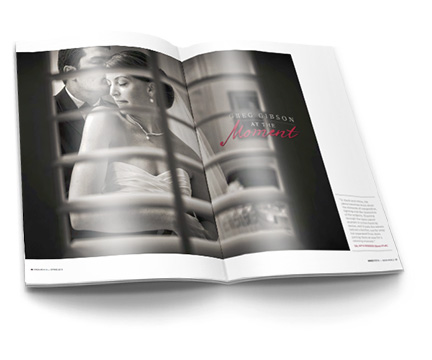 Meet today's greatest pros
Go behind the lens with today's photography legends. Learn about their techniques, get the inside scoop on some of their projects and photographs and find out what inspires them.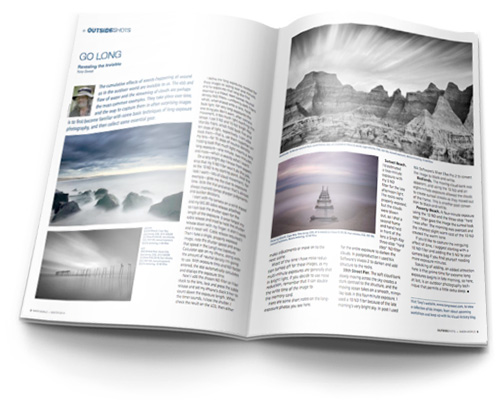 Learn new techniques
In addition to providing endless inspiration, Nikon World articles will help you master new techniques and extend your creativity and capabilities. Every issue is packed with stunning photography examples, advice and explanations.
Learn & Explore Tip of the Day
April 24, 2014
Try shooting panoramas if you're at a sport stadium, beach or park, for more interesting images. Some Nikon Digital Cameras have an Easy Panorama mode or a Panorama Assist mode, which make these photos easy to shoot.
April 23, 2014
If you're shooting into the sun and are getting lens flare, a quick way to get rid of it is to ask a friend to place their hand above the camera, to block the flare from reaching the lens. You will be able to see if it is working. Just make sure you don't see their hand in the frame when you take the photo.
April 22, 2014
Setting the correct date/time on your camera when you first install the batteries is a good idea. Image files with the correct date/time will be easier to sort through if you're looking through a lot of photographs to find a specific one.
April 21, 2014
Be creative with your posing. Don't just line everybody up. Use the steps or the arm of a couch to experiment with some people standing and others sitting. Have kids sitting in laps or someone sitting on the floor or kneeling. Mix it up.
April 20, 2014
Celebrate Earth Day by taking photographs of nature, or of Earth Day Events in your neighborhood.
April 19, 2014
You can try a few different techniques to freeze motion: panning (which blurs the background while freezing your subject in motion), using a flash, or zooming out to a wider-angle view.
April 18, 2014
Many photographers take a moment to "tidy up" a scene before a picture is snapped. When you make sure your subject and their surroundings look good before you snap a picture, they'll appreciate the photos more.
April 17, 2014
Spend a day taking photos using the effects modes that your camera offers. Check your camera manual to see where to find the effects available on your specific camera.
April 16, 2014
When composing a sports picture, leave some room for the action. For instance, if a runner is going left to right, leave more room on the right side of the frame for him/her to run into. This will make a big difference on the impact of the image.
April 15, 2014
Protect your SLR lenses. Get a good UV, Skylight or Neutral Clear filter for the front of every lens. This will help protect the expensive front piece of glass in your lens. When you get in dirty or rainy conditions, you'll be wiping the filter clear instead of risking the front element.