Assignment: Dynamic Duos of Storytelling Skill
Corey Rich and Celin Serbo collaborate on assignment



The gig was pretty cool: shoot stills and video for Mazda of their CX-5 SUV in a car versus kayaks race in Vancouver. For Corey Rich it was an opportunity to photo­graph real sports action built around an ad message. "A perfect assignment," he says. The only problem was a matter of time.
"It was a one-and-a-half-day shoot," Corey says. "One gigantic 14-hour day and an early start for the half-day." With an enormous amount of content to create in a short period of time, plus tricky logistics to deal with, Corey called in fellow outdoor adventure photographer Celin Serbo to handle the video end of things with his D800, while Corey captured the stills with his D4. "Celin has an eye for film," Corey says, "and I knew we spoke the same language. He has the spirit for getting up at four in the morning and working hard all day."

The race was built around kayakers' need for a designated driver for each run down the river; someone to go on ahead in a car, truck or SUV to meet them downriver and drive them back up for another run. "It's called shuttling," Corey says, "and they do it again and again over the course of a kayaking trip. The truth is, high-level kayakers tend to be really competitive, and that level of jousting with one another is part of the spirit of kayaking."
There was no shortage of challenges: setting up a shot list; planning angles of coverage; choosing positions along the river and the road; and timing everything to preserve continuity in the changing light of day. But they got some unexpected help."The stills were to be used in a story in Mazda's magazine," Corey says, "and the magazine sent a writer who happened to be a former art director. He showed up a day earlier and must have spent ten hours driving up and down the river to understand the route and the road. In effect he did the legwork, the scouting, for us, and when we arrived we jumped in the car with him and drove the route, and he showed us what he considered the best locations, and about 75 percent of what he showed us was good. I took record shots on that ride, and then we sat down over a beer, Celin, myself and the writer, and planned it out, really drew the roadmap, assigning times and locations."
Though some of the video was shot with a D4, Celin estimates 80 percent was taken with the D800, and most of that with the camera on a tripod. "There was a bit of hand-holding," he says, "and we had a slider and a fluid head for the reveals, push-ins and pull-outs and some of the pans." His lenses included an AF-S DX Zoom-NIKKOR 12-24mm f/4G IF-ED, AF-S NIKKOR 24-70mm f/2.8G ED, AF-S NIKKOR 70-200mm f/2.8G ED VR II and "a fair bit" of the AF-S VR NIKKOR 300mm f/2.8G IF-ED.
Because of the time pressure, shooting the video with cameras and lenses he was familiar with was a key factor for Celin. "It's kind of like we're in this relatively new realm now, where a lot of companies and agencies are expecting you to be able to produce both stills and video on the same shoot. We're all in the infancy of figuring out the time frames and logistics of those shoots."
"With such a long shot list," Corey adds, "we had to use every trick, every technique available to make the most of the light. The big trick is shooting backlit as much as possible. It's a lot more effective than trying to shoot front-lit in harsh sunlight."
On the second day, with much of the coverage accomplished, it was time for the kayakers and the car to race. "We wanted it to be entirely credible," Corey says, "so we really let them race. We recorded a lot of that actual race and used a lot of the footage and stills."
To find out who won the race, check out the video that resulted from Corey and Celin's assignment by Googling "Racing the River, Mazda Canada, YouTube."

Welcome to the NEW
Nikon Learn & Explore
We've redesigned the site to make it easier to find stories you care about, get tips and advice from pros, learn new shooting techniques, discover classes and workshops—in short, help you find new inspiration every time you visit. (And we hope you visit often.)

Access all the photography techniques, advice and inspiration of Nikon's Learn & Explore anytime, anywhere with the free app for iPhone, iPod Touch and iPad.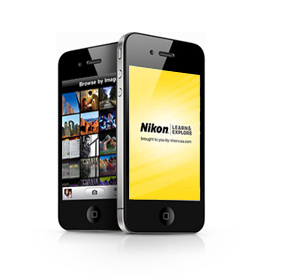 Take Today's Poll
Along with the new look of Learn & Explore, we've added polls. Make your opinion count and check back often to participate in new polls.
Take your photographic knowledge to the next level; get a working understanding of your camera's features; learn how to create HD-SLR videos; discover how to edit your images using Capture NX2 software and more.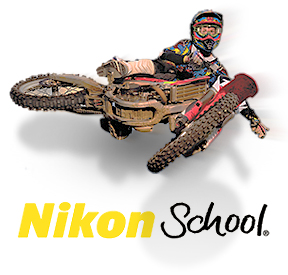 Learn more about the Nikon D-SLR or Nikon 1 camera you own by watching an interactive product tutorial!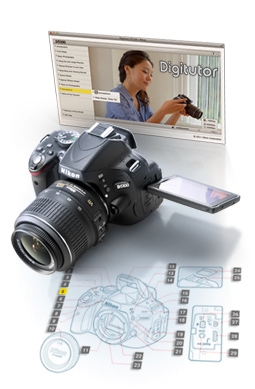 And get great tips and techniques to try next time you go shooting!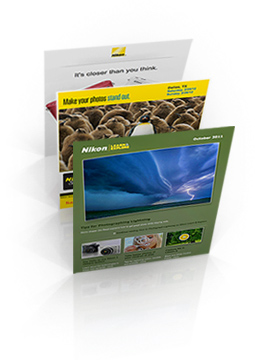 Expand Your Photographic Horizons