Thinking about a photo safari?
Then think fast. And long. Fast as in shutter speed and long as in focal length.
We heard that recently from Mark Alberhasky, who leads his own photo safaris as well as Nikon-sponsored Mentor treks. "Most people think a 70-200mm lens is okay," Mark says, "but it's not long enough. In fact, 300mm is just getting your foot in the door. I like the 400mm and the 200-400mm—both are superb safari lenses because they give you good focal lengths on an FX body, and when you put them on a DX-body Nikon D-SLR, you've got the additional reach of the 1.5x crop factor, so those are wonderful focal lengths for safari photography."
On a recent two-week safari during which Mark led a group that traveled from the Ngorongoro Crater in Tanzania to Kenya's Masai Mara game reserve, he extended his reach even farther thanks to the Nikon 1 V1 and its FT-1 mount adapter, an accessory that allowed him to use his telephoto D-SLR NIKKORS on the V1. "I started seeing some incredible telephoto perspectives because of the camera's 2.7x crop factor."
In fact, most of his pictures from the trip were taken with the V1—and most at high shutter speeds. "Even though safari photography is usually of relatively still creatures, the key word is 'relatively,' " Mark says. "Animals are never completely still in Africa; they're always aware, always looking either for something to eat or for something that's coming to eat them. So for sharp animal photographs, you generally need a shutter speed in the range of 1/1000 second."
And, he says, you need to bring ISO into play. "You've got long lenses and fast shutter speeds and, often, small apertures, like f/8 or f/11 for greater depth of field, so you're going to have to push the ISO. For really good safari photographs you should always think in terms of the shutter speed, aperture, ISO combination."
Mark encourages his safari trekkers to confidently boost the ISO setting. "In the past, people would think they had to shoot at ISO 100 or 200 to get 'real quality,' and if they needed to ramp it up for low light, they'd go to 800—but that's not really a big jump. I'll push it easily to 1600 and occasionally higher. I want that razor-sharp image every time."
Mark makes his exposure decisions based on what he wants each photograph to be, which means that most of the time his camera is set for manual mode. "I can see the data in the viewfinder and instantly decide if the shutter speed is fast enough or if the aperture will work for the image. But if a bird is on a tree limb, I know right away I need 1/2000 or 1/3000 second, so I'll go to shutter priority and lock in the setting so I know I'm getting the speed that's critical for the shot.
"If you want good photographs, you have to be constantly thinking and making creative decisions. If you're always shooting in auto mode, you'll get technically decent shots, but you'll discover that the depth of field wasn't quite right or the shutter speed not high enough because you're not thinking about the specific image you want to make. Great photographs are rarely serendipitous; most of them start with the photographer thinking, this is what I want to do."
That kind of thinking creates reference points and skill sets for elements like subject movement and changes in the light. "A cloud bank moves and the light drops, so you know to boost the ISO until the sun comes back," Mark says. "When the light changes, I'm always asking the safari members, 'What ISO do you think will be good now?' I want them to always be thinking and learning. Most people never carve out time devoted only to photography, but that kind of intense experience is exactly what they need. Control of the camera becomes second nature; they're shooting, reviewing and evaluating as they go. They're sharpening their critical judgment and learning from experience."
Mark's Tips for Trekkers
Have a solid understanding of how shutter speed, aperture and ISO work together to control the light that enters the camera.

Learn to make your settings quickly, without taking your eyes from the viewfinder.

Boost the ISO to get faster shutter speeds and greater depth of field.

Do trial and error test exposures for a reference base of shutter speeds that freeze specific actions.

Experiment also with your camera's AF choices to understand when to use, for example, single-point AF, dynamic-area AF and auto-area AF.

To read the Nikon Learn & Explore article from which these tips are excerpted, click here.

Welcome to the NEW
Nikon Learn & Explore
We've redesigned the site to make it easier to find stories you care about, get tips and advice from pros, learn new shooting techniques, discover classes and workshops—in short, help you find new inspiration every time you visit. (And we hope you visit often.)

Access all the photography techniques, advice and inspiration of Nikon's Learn & Explore anytime, anywhere with the free app for iPhone, iPod Touch and iPad.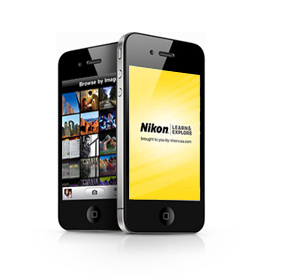 Take Today's Poll
Along with the new look of Learn & Explore, we've added polls. Make your opinion count and check back often to participate in new polls.
Take your photographic knowledge to the next level; get a working understanding of your camera's features; learn how to create HD-SLR videos; discover how to edit your images using Capture NX2 software and more.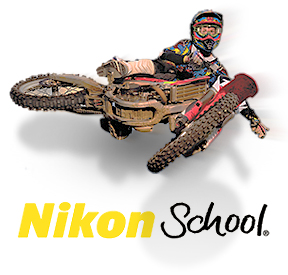 Learn more about the Nikon D-SLR or Nikon 1 camera you own by watching an interactive product tutorial!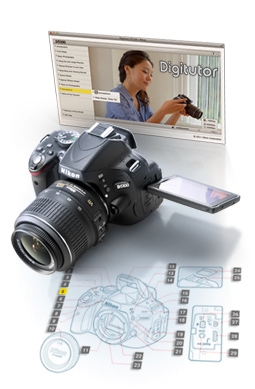 And get great tips and techniques to try next time you go shooting!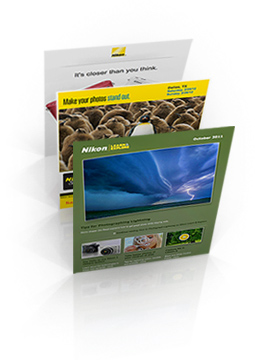 Expand Your Photographic Horizons