Shooting for Better Photos? Details Can Make the Difference.










Want your photos to have greater graphic impact and more attention-getting drama? Want them to tell better stories? Then think details.
Moose Peterson, known for his lifelong pursuit of nature images and, more recently, photos of airplanes, particularly classic warbirds, finds that details add graphic power, variety and interest to his images, and they open the door to the stories behind the photographs. It's a point that made itself evident when he began photographing classic planes. "The guys who restore these aircraft, they put a lot of TLC into the details," Moose says. "Take something as seemingly minute as the rivets used on the planes. They go to great pains to make sure they're using the right ones, and I realized I had to pay that kind of attention to detail in my photographs so that someone who is not an airplane aficionado would appreciate the restorers' work and the story it told—like the details of the painting on the P-40 Warhawk [the first photo accompanying our story], that show the pilots' attitude and spirit. And capturing details like that personalizes the photographer's story, too."
Moose discovered that the obvious first step—seeing the details—wasn't all that easy to do, at least not at the start of his aircraft photography. "Seeing the detail you want to capture—that was a whole other talent," he says. "There were a few things going on in the process, starting with observing color, shape and design; then narrowing it down—what I call 'the dance'—and excluding all the elements that take away from the detail as a subject. In the close-up world—and detail shots are often close-up images—that's really a challenge. Those warbirds were made for much younger folk's bodies, so there's a lot of twisting and bending to first get into position and then get the image composed in the viewfinder."
Part of the story of each plane is the plane itself, but more important to Moose is what the plane meant to history and to the restorers, who painstakingly considered each component, its color, texture and position. "By paying attention to all the details, and photographing them, you're honoring not only the pilots, but also the people who carefully, reverently restore these machines," Moose says.
And you're telling the stories. For example, the instrument panels that hint at how much a pilot had to consider and deal with while flying. Or the mirrors on the outside of a plane that tells a viewer that they were the only way the pilot could tell if his landing gear had locked properly.
And there are the technical considerations. "Those kind of details pop out only when you have contrast in the lighting," Moose says. "You've got to see the textures, and so when I'm in detail mode, I'm always looking to find how the light is revealing texture."
Sidelighting is the classic lighting for these kinds of shots, but airplanes can present their own demands. "You're dealing with highly reflective surfaces—mostly outside, but inside as well—so light will be bouncing everywhere," Moose says, "and light coming from behind you is going to cast shadows. It's all about how aware you are of what the light's doing and how you position yourself." Often Moose finds that what's considered the worst light—what he calls "high noon" lighting—can be best for photographing airplanes.
Considering the close-up factor that comes with detail shots, you might expect him to be using Micro-NIKKOR lenses, but many of Moose's aircraft images are taken with an AF-S NIKKOR 24-70mm f/2.8G ED lens. "When you're working with aircraft, you have to minimize what you carry for a lot of reasons, so the key is, how do you take each lens and make it do more than it would normally?
"Here's the secret: I set my cameras for DX crop mode and let the magnification factor do the close-up work. You get a good working distance-remember those tight spaces-and you get the appearance of being closer to the subject than you were. With the 24-70mm, I put the camera on DX crop and I've got a pseudo macro lens. it's not doing 1:1 magnification, but for, say, the gauges, it's doing plenty. It works phenomenally well. And with a camera like a D4, D800, D3X or D3S, you have amazing image quality to start with, and they'll give you great results when you use the crop mode to frame and capture your details." (Because Moose is shooting with FX lenses on his FX sensor cameras, he needs to set DX crop mode manually; if he were shooting with a DX lens, DX crop mode would engage automatically. DX crop mode selects a smaller area of the camera's sensor and appears to magnify the image captured in that area.)
Some photographers routinely photograph details as part of their overall plan, essentially working with the filmmaker's technique of establishing shots, medium close-ups and close-up detail images. Others find that when they're faced with a daunting subject—say, the Grand Tetons or Paris—it helps to start by zooming in to capture some details before dealing with the larger elements of the environment.
Moose's approach, literally and figuratively, is to let the story dictate the coverage. "I let the subject tell its story, and after a day of shooting I look at my images not so much to see what worked photographically, but what worked, or didn't, as far as the story is concerned. The next day I might go back and take photographs to fill in the story, and often detail shots are part of that coverage. There are elements of any story that only details can tell."
Moose also feels that detail images reveal the photographer's understanding of the world he's photographing as well as his appreciation of that world. "Details work best when no matter what the subject is, it's something you really care about. If you aren't showing the details, you're really not into it. The details are in the heart."

Welcome to the NEW
Nikon Learn & Explore
We've redesigned the site to make it easier to find stories you care about, get tips and advice from pros, learn new shooting techniques, discover classes and workshops—in short, help you find new inspiration every time you visit. (And we hope you visit often.)

Access all the photography techniques, advice and inspiration of Nikon's Learn & Explore anytime, anywhere with the free app for iPhone, iPod Touch and iPad.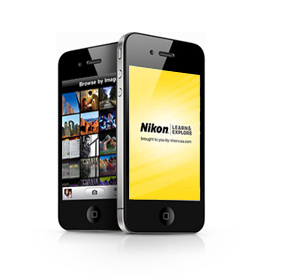 Take Today's Poll
Along with the new look of Learn & Explore, we've added polls. Make your opinion count and check back often to participate in new polls.
Take your photographic knowledge to the next level; get a working understanding of your camera's features; learn how to create HD-SLR videos; discover how to edit your images using Capture NX2 software and more.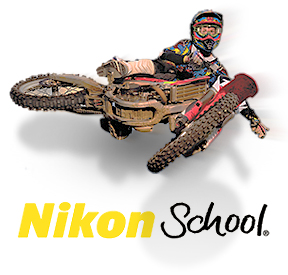 Learn more about the Nikon D-SLR or Nikon 1 camera you own by watching an interactive product tutorial!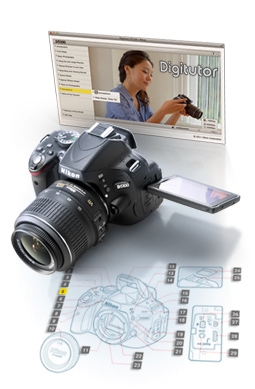 And get great tips and techniques to try next time you go shooting!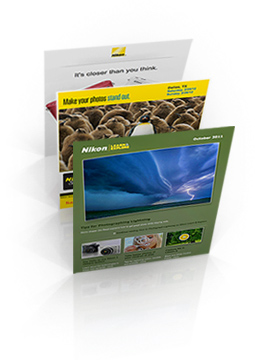 Expand Your Photographic Horizons