by Barry Tanenbaum
When I asked Dave Black about the Mentor Trek he'd led in Switzerland last October, his immediate response had nothing at all to do with the awesome picture possibilities offered by the locale. "Ten days, one lens," was what he said. I remember thinking, spoken like a true photographer.
Of course he got to the rest of it very quickly—the incredible scenery, the never-ending photo opportunities, the benefits to participants and instructors of the well-oiled mechanism of the trek operation—but the first thing that came to mind was the eye-opening capabilities of a particular lens—the AF-S NIKKOR 28-300mm f/3.5-5.6 ED VR.
In fact, that lens accounted for 99 percent of the photos he shot to illustrate how he handles exposure, composition and, most of all, dramatic lighting. "One of the things I emphasize all the time is how the light is working," Dave says. "I tell people to let the light lead them to subjects—look for shafts of light, pockets of light. I'm very big on how just a little band or bit of light makes a picture much more dramatic, more attention-getting, than an evenly lit image."
In the village of Brienz, for example, Dave pointed out a couple walking on the street and the shaft of light ahead of them. "I said, 'Expose for the light, don't worry about the shadows.' The whole group waited until the couple hit the light, and then all the cameras went off, like it was a media frenzy."
Other photos in which light led the way included images of hikers on the Eiger, the reflection of the sun on windows in Lucerne and a close-up of a keyhole in the village of Ulrichen.
Dave found that a lot of trek participants wanted to learn about using manual exposure, and he was happy to oblige as manual ties in neatly to his emphasis on light. For instance, manual exposure played a key role in Dave's tips for photographing a valley partially shadowed by the Eiger in the village of Grindelwald. Take that picture on aperture or shutter priority and the camera will try to strike a balance. The green area will likely be too bright, the deep shadows will be lightened and all the drama and contrast lost.
How best to handle it? Dave reached back into the past and presented to the trekkers the sunny 16 rule as a starting point: on a sunny day, set your aperture to f/16 and your shutter speed to the reciprocal of what used to be ASA and is today ISO. Check the LCD and adjust if necessary. Over time you begin to build up experience so you know the exposure, or at least the starting point, in familiar situations. And you certainly build up the kind of savvy that tells you a picture can be only moments away. "We were taking the tram down from an alpine village in the Jungfrau region," Dave says. "We couldn't see very much, but every now and then there'd be a brief break in the trees. I always like to look out the window to see if something opens up—in the movie industry they call it a reveal. I told the class to keep an eye out, there might be a spectacular view, and as soon as I'd said that the trees opened up for maybe 20 feet of clear space and I and three others got a picture of a base jumper and the mountain."
Not only did Dave rely almost exclusively on one lens—"the 28-300mm is a great travel lens with a great range for a variety of shots, convenient and unobtrusive"—he brought along only one camera—his D3S. "I'm not there to take pictures," he says, "I'm there to teach. I need to be in front, leading the group, so I like to travel light."
And when a trek participant would ask him, "What are you shooting with today?" he could answer, "Same thing I shot with yesterday."
Visit Dave's website to see more of his work, www.daveblackphotography.com.

Welcome to the NEW
Nikon Learn & Explore
We've redesigned the site to make it easier to find stories you care about, get tips and advice from pros, learn new shooting techniques, discover classes and workshops—in short, help you find new inspiration every time you visit. (And we hope you visit often.)

Access all the photography techniques, advice and inspiration of Nikon's Learn & Explore anytime, anywhere with the free app for iPhone, iPod Touch and iPad.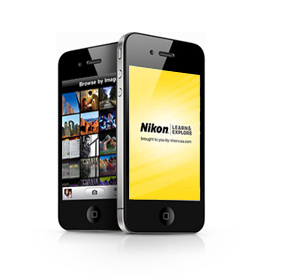 Take Today's Poll
Along with the new look of Learn & Explore, we've added polls. Make your opinion count and check back often to participate in new polls.
Take your photographic knowledge to the next level; get a working understanding of your camera's features; learn how to create HD-SLR videos; discover how to edit your images using Capture NX2 software and more.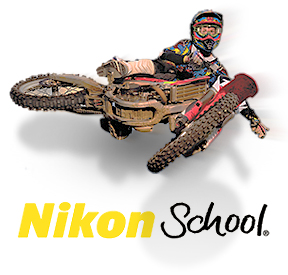 Learn more about the Nikon D-SLR or Nikon 1 camera you own by watching an interactive product tutorial!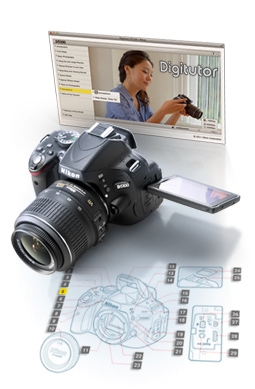 And get great tips and techniques to try next time you go shooting!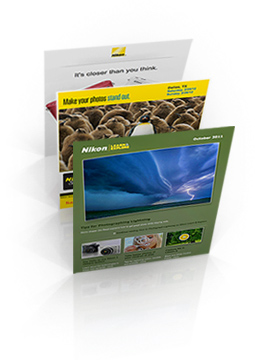 Expand Your Photographic Horizons