Jim Brandenburg is not much on reinvention.
He chases the light, not the market. He's never changed his style or his approach to his subjects, and what drives him has remained constant: his love of nature and his desire to tell its stories.
Throughout his career, he's almost always been able to balance the needs of the assignment with his vision of the subject and the story. "I'd always thought that all photographers did that—shot for themselves, worked for what looked best to their eyes," he says. "The ones I always admired, like Ernst Hass, did that. And Jay Maisel, he defines shooting for himself."
But shooting for himself doesn't always bring him the satisfaction you might expect. "It's harder in some ways because photographers are their own biggest critics, and we're never happy. When you shoot to exactly fulfill a client's needs, and the client says, 'Perfect, you nailed it,' you smile, walk away and that's it, the job's done. But rarely have I made a picture for myself that's made me smile. It's happened, but it's rare."
Jim doesn't remember smiling when he completed what has become one of the most significant projects of his life. In the mid-'90s, bored and restless, he took a step back from the business of photography and challenged himself to shoot solely for himself. For the 90 days between autumn and winter he would take only one picture a day somewhere near his home in Ely, Minnesota. "I went back to myself as the source, the inspiration and the assignment for my pictures, back to what I did when I was 16 years old—I went out to shoot pictures that I liked."
And when he was done, he put the photos in a drawer for two years. "Then one day I was talking with someone from National Geographic, and he asked, 'So what have you been doing?' and I said, 'Well, there's this funny little thing....' "
"I went back to what I did when I was 16 years old—I went out to shoot pictures that I liked."
Long story short, the "funny little thing" became a National Geographic cover story titled North Woods Journal, then the bestselling book, Chased by the Light and then went on to be the subject of numerous exhibits and presentations. "That project is still what people want to talk about," Jim says. "It resonates with people, and though my intent was to do something only for myself, there's a lesson for photographers, a big payoff for us: go to your intuition and do something for yourself. It was the last thing I ever thought would be successful, and it ended up literally changing my life."
Jim's quiet confidence, natural curiosity and desire to tell stories all came nicely into play for a recent assignment. "I got a call from Nikon in Japan," he says, "and they asked if I'd like to shoot with a new camera." That camera turned out to be the D800, and Nikon offered to send Jim anywhere he wanted to go. "I picked France," he says. "It has an emotional connection for me. I'm an art history guy—Gauguin and the French Impressionists—and those images stay in my mind, and, in photography, there's Cartier-Bresson. And on the streets of Paris people will stop walking so as not to spoil your photo; they're serious about letting you do your work, and they stop, they wait. It happens all the time, and it makes you want to photograph there."
He returned from the assignment with a stunning collection of images and a newfound appreciation of technology. "The D800 changed the game for me," he says. "I sell large prints, but I don't have the patience for working with a 4x5 or a medium-format camera. Now I can use the D800 and almost mimic large-format results; there's just about a 4x5 look in the 44-inch prints I've made."
"You need to think that your work might be important, that you're going to come back with the story you want to tell."
Jim's not about to revise his opinion that photography is about vision and belief—"You need to think that your work might be important, that you're going to come back with the story you want to tell...or you're going to discover a story"—but he does speculate on what it might have meant to have a camera like the D800 during some of those days of working in dark forests when sometimes he was lucky to get any shot at all. "And you can't ever dismiss luck," he says.
Maybe not, but luck isn't why the phone rang and Nikon asked Jim to use his skills and his experience to test the technical excellence of a new camera. That happened because in the long run he's the photographer for the longer run.
An extensive collection of Jim's classic and current images is on view at his website, www.jimbrandenburg.com.

Welcome to the NEW
Nikon Learn & Explore
We've redesigned the site to make it easier to find stories you care about, get tips and advice from pros, learn new shooting techniques, discover classes and workshops—in short, help you find new inspiration every time you visit. (And we hope you visit often.)

Access all the photography techniques, advice and inspiration of Nikon's Learn & Explore anytime, anywhere with the free app for iPhone, iPod Touch and iPad.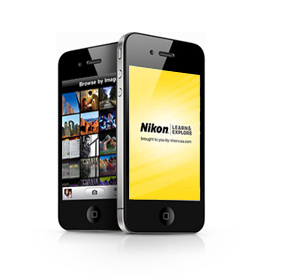 Take Today's Poll
Along with the new look of Learn & Explore, we've added polls. Make your opinion count and check back often to participate in new polls.
Take your photographic knowledge to the next level; get a working understanding of your camera's features; learn how to create HD-SLR videos; discover how to edit your images using Capture NX2 software and more.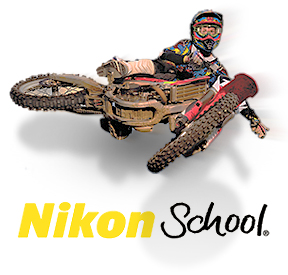 Learn more about the Nikon D-SLR or Nikon 1 camera you own by watching an interactive product tutorial!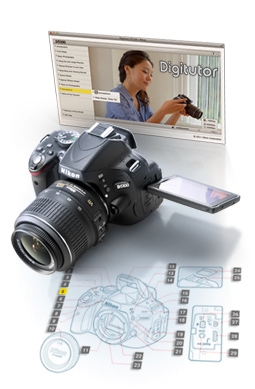 And get great tips and techniques to try next time you go shooting!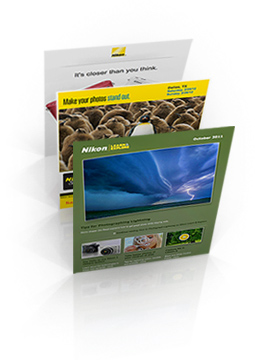 Expand Your Photographic Horizons