by Rob Van Petten
About a year ago I got an e-mail from Nikon Tokyo with some questions about what inspires my photography and how I create my images. I responded, and before long I was involved in a top-secret project that was both an honor and a daunting responsibility: shooting for the D800 product brochure, an assignment that called for code names, encrypted e-mail and double password protected internet files.
The project began with three months of correspondence to create ideas for the images that would demonstrate the camera's image quality and new features. Then we refined our ideas so that the images I created could be read globally and have a universal, cross-cultural appeal because what works in New York won't necessarily fly in Singapore. Key words in our conversations were "iconic" and "international." We discussed everything from the camera's improvement in nuance features like the control of color phase shift to my application of its 51-point 3D autofocus tracking.
I maintained a continuous dialogue with Nikon's agency in Tokyo, refining photo ideas via e-mail and Skype. We exchanged inspirational images that highlighted overall feeling, color, texture, style of dress and motion. Every shot I made would be driven by a concept and aimed at a purpose.
Then I received a very special package. Finally, I had the camera in my hands. I began testing in the studio. I made several location-scouting trips around Manhattan. I gathered props. I made, reviewed and changed plans. I assembled a team that included specialists and assistants from the Boston University Center for Digital Imaging Arts. We set up two computers specifically for the shoot and added 16 gigs of RAM to each to handle the files that would be produced by a 36.3-megapixel camera. We calibrated monitors. I selected a hairdresser, a make-up artist and a stylist. From 80 models, we selected three.
The brochure layout called for a single image across two pages, a prominent vertical image and several smaller photos to illustrate key camera features. We shot the images for three days with a studio crew of a dozen, the models and a team from Tokyo that included a creative director, an art director and a Nikon engineer who answered our technical questions and worked to ensure that we were using the camera to its maximum potential. The focus was always on creativity and capability. The shoot was fast and efficient, with the team in high-performance mode. There's no instruction book for a job like this. It's a pressure assignment, but it's also a privilege.
And a thrill: when the first test shot zapped through the tether and hit the monitor screen it was greeted with a collective "Wow!" The camera's resolution was unprecedented, and the sheer quality of the image was a delight. The word of the day was "astounding." The files were rich with detail, and the camera generated a RAW 16-bit file at 207 megs. We made a quick edit selection each day and submitted the entire shoot to the agency on a hard drive.
On February 6 Nikon made the announcement: D800, 36.3 megapixels, 1080p video and a rich menu of upgrades and new features. No more code words, passwords or encrypted e-mail messages. Now I could hit the launch button to send my story of the shoot, my impressions of the camera and a selection of images to my website, my blog and to the editor of Nikon World.
You can view a selection of Rob's images at www.robvanpetten.com. If you click on Weblog, then scroll to Nikon D800 Shoot, you'll find more of Rob's take on the new camera.

Welcome to the NEW
Nikon Learn & Explore
We've redesigned the site to make it easier to find stories you care about, get tips and advice from pros, learn new shooting techniques, discover classes and workshops—in short, help you find new inspiration every time you visit. (And we hope you visit often.)

Access all the photography techniques, advice and inspiration of Nikon's Learn & Explore anytime, anywhere with the free app for iPhone, iPod Touch and iPad.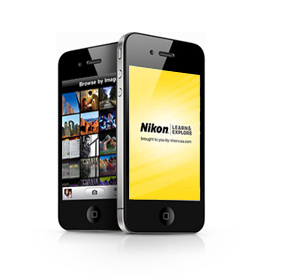 Take Today's Poll
Along with the new look of Learn & Explore, we've added polls. Make your opinion count and check back often to participate in new polls.
Take your photographic knowledge to the next level; get a working understanding of your camera's features; learn how to create HD-SLR videos; discover how to edit your images using Capture NX2 software and more.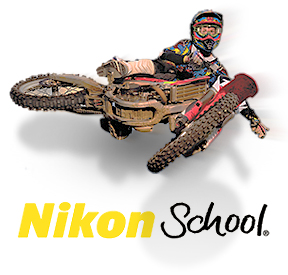 Learn more about the Nikon D-SLR or Nikon 1 camera you own by watching an interactive product tutorial!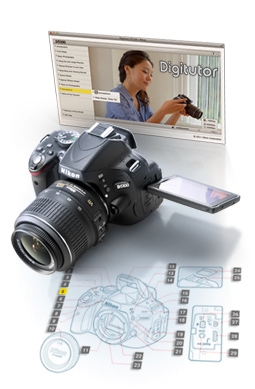 And get great tips and techniques to try next time you go shooting!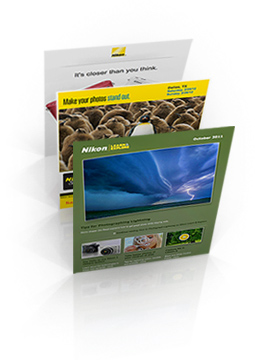 Expand Your Photographic Horizons