Galapagos Encounters: Playing by Different Rules





The Zodiac ground ashore on San Cristobal Island, and I jumped out and waded through chilly, knee-deep water with other passengers to a brilliantly white beach. This island was the first of 20 locations in the Galapagos I was to visit over the next two weeks as part of a National Geographic Society photo expedition. The islands are one of the great reserves of plant, animal and marine life diversity.
The Galapagos are located 600 miles west of Ecuador, and the Ecuadorian government carefully manages human contact with the wildlife. Visitors are allowed ashore only in small groups accompanied by a trained naturalist. As a result, Galapagos animals display a lack of fear that astonishes first-time visitors like me.
After walking just a few yards, our group spotted two male marine iguanas fighting in the sand. Members of our group, sixteen in all, brought out cameras to capture the struggle, and here I had my first encounter with the difference between photographing as part of a group and photographing alone.
As an assignment photographer I usually travel and work in solitude. If I'm photographing people, getting the pictures is largely about how much time my subjects are willing to provide. If I'm photographing landscapes, I might spend hours visually exploring a situation, seeking the perfect combination of composition and light.
Photographing in a group requires a different approach. Usually just one or two positions provide the best angles on the subject, and those areas can become crowded. In the Galapagos, visitors must keep to clearly marked pathways, and the naturalist is required to keep everyone at least six feet from the animals, so mobility is limited. Our group was just one of many ashore that afternoon, so we felt obligated by the arrival of others to move on despite the ongoing, photogenic tussle of the iguanas. Farther up the shore, the scene repeated itself as sea lions frolicked in the surf, illuminated in the late afternoon light.
Over the next two weeks I worked within groups, photographing, providing technical tips on proper camera settings and offering visual guidance on how best to anticipate and capture the remarkable abundance of life and the starkly beautiful landscapes formed from volcanic eruptions and sculpted by wind and water.
There are rules for photography in these islands: a naturalist must accompany each trip; trail markers must be carefully observed; flash photography of animals is not allowed; visits are limited to the hours between sunrise and sunset. Yet within these constraints and the limits of time and mobility that come with being part of a group, I was able to make pictures that pleased me photographically and captured some of the awe I felt in visiting a great natural treasure.
I did a few simple things:
To anticipate animal behavior I listened carefully to the naturalist and asked questions: what would happen during courtship of red-footed boobies or as a frigate bird fed her young chick? Where did I need to be to best capture that?
I varied my shots. Because very close contact with the animals is possible, tight headshots that might normally require an extreme telephoto can be captured with a portrait lens. This is so unusual that it was tempting to do nothing but animal portraits. Yet it's also important to show that you're shooting in the wild, not in a zoo. So where possible, I used wide-angle and medium focal lengths to place animals in their environment.
I tried to keep noise to a minimum. Working alone, I can go for hours without talking. A group is different, but avoiding casual conversation kept us focused on what was going on around us. Keeping the cameras quiet helps, too. I encouraged those around me to make just a few, carefully timed frames.
I made sure I knew my gear in advance. I've learned from experience that a once-in-a-lifetime photographic trip is not the place to learn how to use a new camera. Sticking with what I knew let me best concentrate on the wonders around me.
I traveled light. My role was to assist others first, then to shoot, so I had to be pretty mobile, walking back and forth between members of the group. Hikes lasted three or four hours over terrain that could be hot and rocky. For the entire trip, I used only one camera, my D700, and one lens, my AF-S NIKKOR 28-300mm f/3.5-5.6 ED VR.
Finally, I remembered that in photography as in life, civility is key to success. Working in groups it might be tempting to hog the good spots or try to get too close to seek a point of view that others might not have. Though the animals tolerate human presence, it's easy to abuse that relationship and risk diminishing the experience for those coming later. By taking a few pictures and then moving on everyone was able to get the pictures they wanted without overstressing either animals or humans, and, in the process, help to preserve one of the world's most wondrous places.
Karen's website, at www.kasmauski.com, offers a selection of her photo essays and portfolios.

Welcome to the NEW
Nikon Learn & Explore
We've redesigned the site to make it easier to find stories you care about, get tips and advice from pros, learn new shooting techniques, discover classes and workshops—in short, help you find new inspiration every time you visit. (And we hope you visit often.)

Access all the photography techniques, advice and inspiration of Nikon's Learn & Explore anytime, anywhere with the free app for iPhone, iPod Touch and iPad.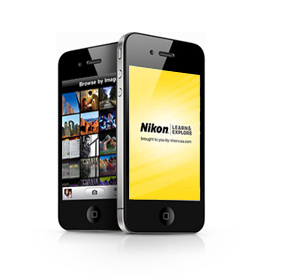 Take Today's Poll
Along with the new look of Learn & Explore, we've added polls. Make your opinion count and check back often to participate in new polls.
Take your photographic knowledge to the next level; get a working understanding of your camera's features; learn how to create HD-SLR videos; discover how to edit your images using Capture NX2 software and more.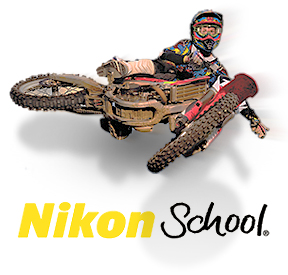 Learn more about the Nikon D-SLR or Nikon 1 camera you own by watching an interactive product tutorial!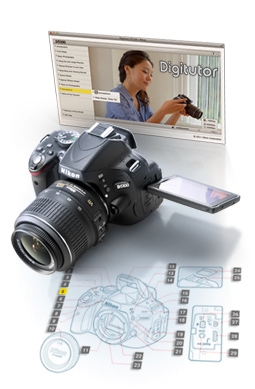 And get great tips and techniques to try next time you go shooting!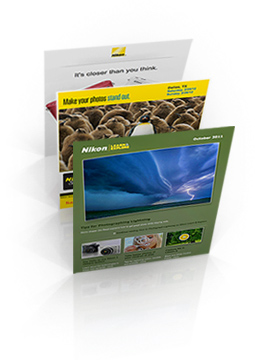 Expand Your Photographic Horizons