Tiny Dancers: Expect the Unexpected





by Barry Tanenbaum
The upside of photographing very young dance students is that if you're ready for it, any moment can be a peak moment. The downside? You're never really sure what the kids are likely to do. If you'll pardon the pun I'm going for here, it's an assignment that'll keep you on your toes.
In truth, for Robert Rathe it was a self assignment. And a learning experience, and somewhat of a return to his origins.
"When I started out in photography," he says, "I shot a lot of performing arts, like Wolf Trap National Park, the Joffrey, the American Ballet Theatre, before going into corporate and advertising work." When Robert's wife, Donna, started Tiny Dancers, a dance program for children, Robert pitched in—but not so much with photography. "In the beginning it was more likely I'd be checking to make sure the air conditioning and the sound systems were working at the recitals; that all the wires were safely stowed, that sort of thing." As the business grew, there were staffers to coordinate those tasks, and Robert began to take photographs of rehearsals and performances. "I couldn't go and not shoot. I'm a photographer, and it wasn't in my DNA to just be in the audience."
Robert recently created a multimedia presentation to promote the program. "I wanted to do a project with stills, music, narration, dissolves and fades, so this was an opportunity to learn a bit about what goes into such a project and to produce something that would benefit the dance school. The next project will certainly involve video...I'm thinking about a D7000 for that."
For the most part the children he photographed were so focused on their dancing during rehearsals and recitals that they weren't aware of the camera. "Generally I was shooting with a long lens from a distance—you don't want to be a distraction as they're concentrating, or trying to concentrate, on what they're doing."
Still, it was a challenge. "When you're shooting trained dancers, their movements are much more predictable," Robert says. "You know the routines or you get a sense when they're going to reach the apogee of their movement, and it's in that instant when their form is usually the best and they're frozen for a split second." The kids are a different, and an unpredictable, story. "If you've got six kids dancing, two of them might be doing something, two others might be doing something else; one might be facing the back wall and another might be waving to her mom." To compensate for that, occasionally he'll get something "that's not artistically correct but is adorable."
The other challenges are what you might expect: the lighting in high school auditoriums isn't always the best, and you can't use flash.
During dress rehearsals, Robert can be on stage; for performances he'll be with the audience, standing along a side wall so he doesn't block anyone's line of sight, or backstage shooting from the wings.
An advantage to photographing dancing lessons is a certain predictability: the teachers are right there, instructing and guiding. Performances offer the best in costumes, but the kids are on their own, so he never knows what he's going to get.
But if the tiny dancers don't quite have their routines down, he can always hope for adorable.
You can see a selection of Robert's corporate, advertising and editorial images at www.robertrathe.com and link to his multimedia piece for the dance program at www.tinydancers.com.

Welcome to the NEW
Nikon Learn & Explore
We've redesigned the site to make it easier to find stories you care about, get tips and advice from pros, learn new shooting techniques, discover classes and workshops—in short, help you find new inspiration every time you visit. (And we hope you visit often.)

Access all the photography techniques, advice and inspiration of Nikon's Learn & Explore anytime, anywhere with the free app for iPhone, iPod Touch and iPad.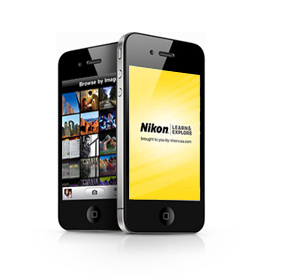 Take Today's Poll
Along with the new look of Learn & Explore, we've added polls. Make your opinion count and check back often to participate in new polls.
Take your photographic knowledge to the next level; get a working understanding of your camera's features; learn how to create HD-SLR videos; discover how to edit your images using Capture NX2 software and more.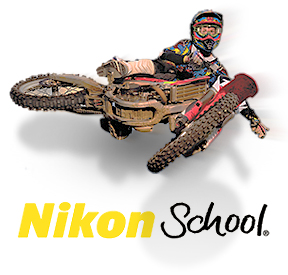 Learn more about the Nikon D-SLR or Nikon 1 camera you own by watching an interactive product tutorial!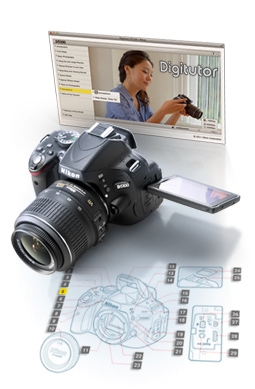 And get great tips and techniques to try next time you go shooting!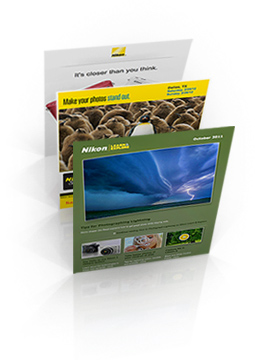 Expand Your Photographic Horizons