Photo Ops in Philadelphia




Philadelphia is a great city for making photographs. Whether you're visiting for the first time or have been a resident for years, there is plenty to whet your photographic appetite. We asked photographer Bob Krist to share his favorite photogenic spots in the 'City of Love.'
Best time of year to shoot
"Spring and fall are my recommended times to visit. The summers can get hot, and the winters just downright cold. But spring and fall provide the greatest chance for clear, crisp skies," Krist says. "I try to fine tune my skyline shooting for those low humidity, crystal clear days right after a front moves through... but some clouds do help because there's nothing more boring than a plain blue sky," he adds.
Favorite Subjects
"My favorite subjects in Philly are the neighborhoods," Krist says. "But you always need a nice establishing skyline and you can get that from South Street Bridge." He notes that it had been closed for renovations but it's open now and offers a great view from the Schuykill River side of town.
"Old City, where the Liberty Bell and Independence Hall are located, is also full of historic reenactors. Here, you can bump into a wide array of historical figures, including Ben Franklin himself, giving talks and leading walks through this historic district. Society Hill has some classic architecture and street scenes," Krist says. "If you want to brave the crowds at the Liberty Bell, go at midday. But late afternoon, the crowds thin and it's a better bet," he adds.
"South Street is a funky neighborhood of colorful architecture and equally vibrant people. And everywhere throughout Philly are the beautiful murals, part of an arts program that has been going on for decades," explains Krist.
"The Ben Franklin Parkway leads to the beautiful Philadelphia Museum of Art, where you can run up the steps just like Rocky did—indeed, his "footprints" are immortalized in bronze at the top. But that perch also gives you a great shot down the Parkway towards center city," he adds.
Gear of choice
Bob Krist's usual outfit for walking around shooting in cities is one or two D7000 bodies, along with a 16-85mm VR lens and a 70-300mm VR lens. "With those two lenses, I can cover just about anything," he says. "I'll sometimes round them out with a 10-24mm and a 35mm f/1.8 for indoor or available light stuff," Krist adds.
"The important thing when shooting a city is not to weight yourself down with too much gear, otherwise you'll be tired out by the time the nice light comes at the end of the day," Krist concludes.

Welcome to the NEW
Nikon Learn & Explore
We've redesigned the site to make it easier to find stories you care about, get tips and advice from pros, learn new shooting techniques, discover classes and workshops—in short, help you find new inspiration every time you visit. (And we hope you visit often.)

Access all the photography techniques, advice and inspiration of Nikon's Learn & Explore anytime, anywhere with the free app for iPhone, iPod Touch and iPad.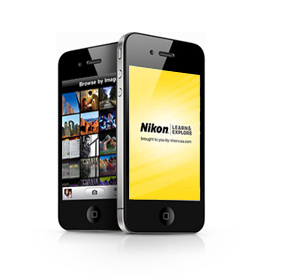 Take Today's Poll
Along with the new look of Learn & Explore, we've added polls. Make your opinion count and check back often to participate in new polls.
Take your photographic knowledge to the next level; get a working understanding of your camera's features; learn how to create HD-SLR videos; discover how to edit your images using Capture NX2 software and more.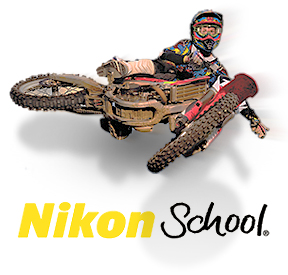 Learn more about the Nikon D-SLR or Nikon 1 camera you own by watching an interactive product tutorial!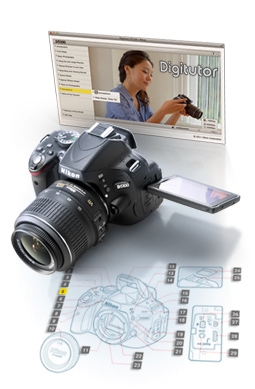 And get great tips and techniques to try next time you go shooting!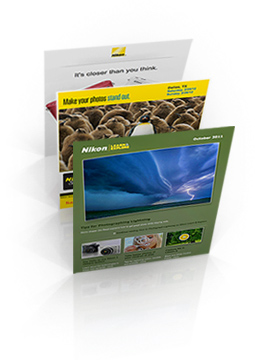 Expand Your Photographic Horizons