Converting Motion Snapshots for Viewing on a Computer
One of the cool features that the new Nikon 1 J1, J2 and V1 digital cameras offers is the Motion Snapshot, which combines a still image, one second of video played back in slow motion (over the course of two and a half seconds), and user selectable audio for a unique way to capture memories that encompasses about 10 seconds total.
When you capture a Motion Snapshot and play it back on the camera's LCD, the Nikon 1 processes the files for playback. To view the Motion Snapshot on a computer or share it via the web, you need to convert the files using Nikon View NX 2 software, which comes with all Nikon digital cameras. Nikon View NX 2 software is compatible with both Mac and Windows-based PCs. To access the menu item for converting Motion Snapshots, you need to be using Nikon View NX 2 version 2.2.1. If you are using an older version, click here to upgrade to the latest version of View NX2.
Once you've downloaded the individual Motion Snapshot files from the camera to your computer, follow these simple steps to convert a Motion Snapshot .MOV to view or share:
Start the Nikon View NX 2 software;

Within View NX 2, navigate to the folder on your computer that has the Motion Snapshot components (JPG image file and QuickTime .MOV file);

The QuickTime .MOV file will be visible and the JPG file will be hidden. (You can see both files if you browse to the folder with the component files on your Mac or Windows-based PC.) Notice however the Motion Snapshot icon is visible (see below);

Highlight the Motion Snapshot MOV that you want to convert and under the File menu, click on Convert Motion Snapshot to Movie;

At this point, the program will ask you to rename the Motion Snapshot file. Once you do so it begins the conversion process, which takes a couple of minutes to complete.
The converted .MOV file is now ready to play the Motion Snapshot on your computer and be shared on the internet. Simply double click the file to play it.

Welcome to the NEW
Nikon Learn & Explore
We've redesigned the site to make it easier to find stories you care about, get tips and advice from pros, learn new shooting techniques, discover classes and workshops—in short, help you find new inspiration every time you visit. (And we hope you visit often.)

Access all the photography techniques, advice and inspiration of Nikon's Learn & Explore anytime, anywhere with the free app for iPhone, iPod Touch and iPad.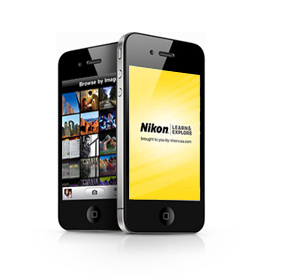 Take Today's Poll
Along with the new look of Learn & Explore, we've added polls. Make your opinion count and check back often to participate in new polls.
Take your photographic knowledge to the next level; get a working understanding of your camera's features; learn how to create HD-SLR videos; discover how to edit your images using Capture NX2 software and more.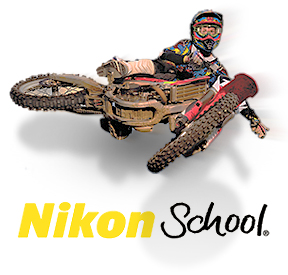 Learn more about the Nikon D-SLR or Nikon 1 camera you own by watching an interactive product tutorial!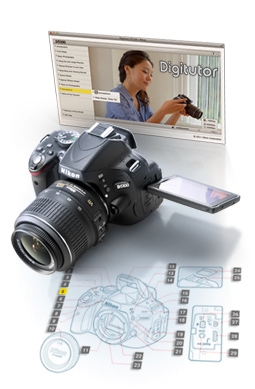 And get great tips and techniques to try next time you go shooting!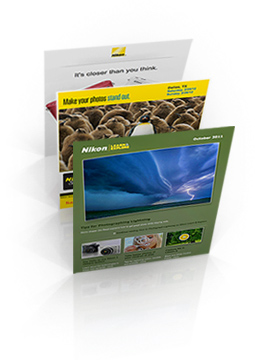 Expand Your Photographic Horizons