Online Exclusive: Slow Motion

Whether we're making our movie clips with a COOLPIX, a Nikon D-SLR or one of the Nikon 1 advanced cameras with interchangeable lenses, we've got a lot of creative choices at our command, choices that will affect how our movies look. One of those choices is slow motion, which is the topic of Steve Heiner's Moving Pictures column in the fall issue of Nikon World and the subject of the accompanying video that offers excerpts from several slo-mo clips shot by Steve with COOLPIX and Nikon 1 cameras.
Movies move because they're essentially a series of still images, a sequence of frames going by in rapid succession, and the key to slow motion is the speed at which we shoot and play back our footage. We normally shoot at 30 frames per second for our traditional movie clips, but when we shoot at higher speeds—say, 120, 140 or, with the Nikon 1 cameras, 400 or 1200 fps—and then play back at the standard 30 fps speed, we've got a slow motion movie or sequence.
As a technique, slow motion is a sure-fire attention-getter for its ability to reveal what happens too quickly for us to completely observe. As Steve points out in his column, what we're seeing in slow-motion footage "is all the detail, all the extra information, that normally goes by too fast" for our eyes to catch.
The really cool part of slo-mo is that it's applicable to just about anything in motion—from the obvious (a hummingbird at the feeder) to the curious (the secret life of Jell-O).
To see what you're missing—and what slo-mo reveals—just click on the video clip.

Welcome to the NEW
Nikon Learn & Explore
We've redesigned the site to make it easier to find stories you care about, get tips and advice from pros, learn new shooting techniques, discover classes and workshops—in short, help you find new inspiration every time you visit. (And we hope you visit often.)

Access all the photography techniques, advice and inspiration of Nikon's Learn & Explore anytime, anywhere with the free app for iPhone, iPod Touch and iPad.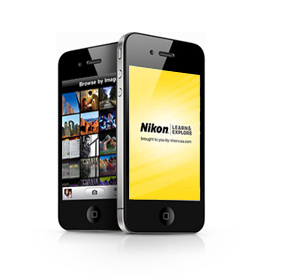 Take Today's Poll
Along with the new look of Learn & Explore, we've added polls. Make your opinion count and check back often to participate in new polls.
Take your photographic knowledge to the next level; get a working understanding of your camera's features; learn how to create HD-SLR videos; discover how to edit your images using Capture NX2 software and more.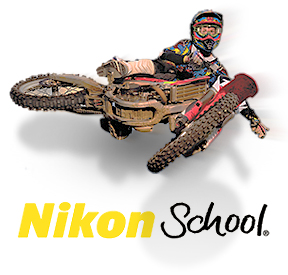 Learn more about the Nikon D-SLR or Nikon 1 camera you own by watching an interactive product tutorial!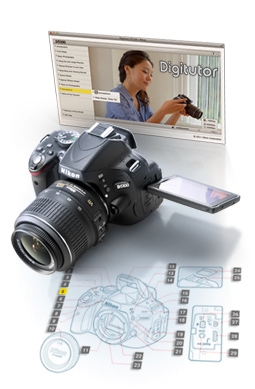 And get great tips and techniques to try next time you go shooting!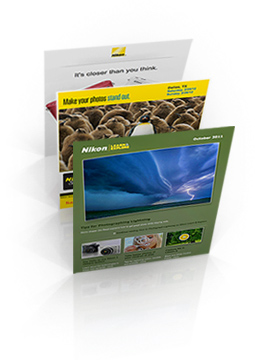 Expand Your Photographic Horizons