Quick Takes: Eddie Soloway - Photographic Imagination





Here's the final installment in our three-part series, in which nature photographer and photography instructor Eddie Soloway shares some of the ideas that inspire his images.
A simple question often sparks Eddie Soloway's imagination: What will happen if....?
The simple answer is that pictures will happen—because just asking the question inspires experimentation. And imagination needs inspiration.
"I was walking along a creek in northern Maine not long ago," Eddie says, "and I stopped as the sun came out and noticed that if I looked only at the water's surface, I saw the electric squiggly lines of the sun's reflections on the moving water. But if I looked over a few feet, the green foliage up above was clearly reflected in the water. Then the sun went behind a cloud, and all the reflections went away and I could see to the bottom of the creek where all the river grasses were. And I thought about the visual journey I'd taken while sitting in one spot."
Inspiration, he realized, often comes from seeing better.
"As a photographer, there was a time when I never saw reflections, when I didn't notice movements. Now, seeing—and the knowledge that I'm never done seeing—inspires me."
Eddie has found that there's an alertness that comes from experience, and when that alertness becomes what you do naturally, it's part of your photographic repertoire. "The joy and excitement for me right now is that it seems there are a lot of 'seeing' layers to peel back and figure out."
Imaginative images also result from outside sources. "I think it's valuable for me to read poems or to listen to the way someone might describe something in a novel," Eddie says. "There's an essay in which Barry Lopez talks about the desert wind and describes it as 'running wild horses'—what a beautiful way to think of the wind. Just the other day I was in a creek photographing skinny, long-bladed water plants floating on the surface. The old part of me was waiting for the motion to stop so I could get a still picture, but the other part, using inspired imagination, thought about Lopez's running horses. So I changed my shutter speed and let the grasses move and blur."
Eddie suggests that photographers be willing to let imagination fuel long-term projects. "I've been inspired to create bodies of work that come from being extremely excited about one thing." And so he's explored, at length, moving his camera during long exposures in the forest and photographing reflections in a variety of locations and situations. "I decided to really flesh these subjects out, to become 'the expert' at that type of seeing."
The immediacy of digital photography brings a great deal of control to the process, but Eddie uses the technology to refine rather than direct his results. When he shot film, he would "experiment thoughtfully," learning from his attempts. He finds digital not that different. "When I'm experimenting, digital gives me a sense of where I am—in the ballpark or way off," he says, but most of the time he'll end up making small adjustments to shutter speed, ISO or aperture.
"Experiment thoughtfully" is still part of the creative picture.

Welcome to the NEW
Nikon Learn & Explore
We've redesigned the site to make it easier to find stories you care about, get tips and advice from pros, learn new shooting techniques, discover classes and workshops—in short, help you find new inspiration every time you visit. (And we hope you visit often.)

Access all the photography techniques, advice and inspiration of Nikon's Learn & Explore anytime, anywhere with the free app for iPhone, iPod Touch and iPad.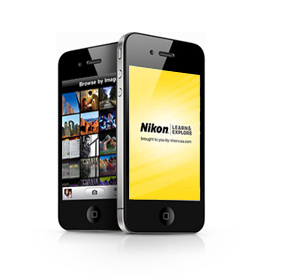 Take Today's Poll
Along with the new look of Learn & Explore, we've added polls. Make your opinion count and check back often to participate in new polls.
Take your photographic knowledge to the next level; get a working understanding of your camera's features; learn how to create HD-SLR videos; discover how to edit your images using Capture NX2 software and more.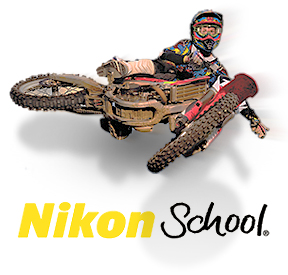 Learn more about the Nikon D-SLR or Nikon 1 camera you own by watching an interactive product tutorial!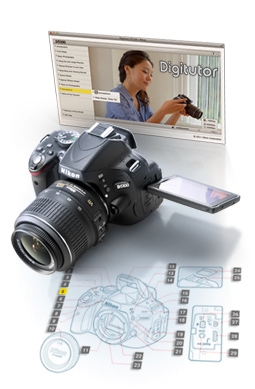 And get great tips and techniques to try next time you go shooting!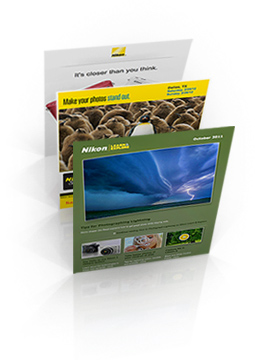 Expand Your Photographic Horizons