Empowering Conservation Through Photography












For most of us, striking photographs are the satisfying end result of our efforts. But for acclaimed landscape photographer Jack Dykinga, many of his photographs have a purpose beyond their own beauty.
For the past ten years Jack has been allied with a powerful "possible missions" force, the International League of Conservation Photographers, and the photographs he's taken on behalf of the group's projects are aimed at preservation and protection.
The photos you see here, for example. Jack took them in the Aysen region of the Chilean Patagonia last February as part of iLCP's effort to call attention to a plan to construct hydroelectric dams in the area—a move that would result, iLCP says, in about one million acres of Patagonia's wild lands being submerged.
The iLCP acts to support the effort of conservationists, scientists and politicians by, in effect, collecting the photographic evidence and presenting stills, film and video to the world as well as the residents of affected communities and areas. The group conducts a RAVE, a Rapid Assessment Visual Expedition, in which still photographers, film makers, videographers and writers work to create "a comprehensive portrait of a conservation issue or threat in a very short period of time."
Or as Jack puts it, "the idea of the RAVE idea is to throw resources at hot topics. Scientists never have the PR wherewithal, so what we do is form an expedition and basically give them the ammunition to fight the war, give them the stuff that they can use to go out and make their case to the public or to the politicians."
Some of the world's best nature, wildlife and landscape photographers are involved with iLCP, photographers like Frans Lanting, Brian Skerry, Tom Mangelsen, James Balog, Kevin Schafer—and the Pulitzer Prize winner, National Geographic contributor and author of nine wilderness advocacy books, Jack Dykinga. "The idea was to make [iLCP] a virtual who's who of nature and outdoor photographers," Jack says.
When we spoke with Jack about some of the group's recent efforts, we also learned of the increasingly important role Nikon gear plays in his photography.
"I started as a photojournalist in Chicago," Jack says, "and Nikons were known as the cameras that could take a beating, and I still give them a pretty good workout with weather, dust and tough conditions. They're incredibly durable."
Then there's sheer capability of the cameras. For Jack, the D3X was a game changer. "Combine its high resolution with PC NIKKOR lenses and you're in 4x5 territory." And he means that literally, as the D3X and a selection of NIKKORs that includes the 24mm, 45mm and 85mm perspective control PC-E NIKKORS have replaced his 4x5 camera in the field.
"Landscape photography is the most demanding in terms of acuity," Jack says. "It's the one form of photography where you're really bolted to the ground, on a tripod, and you're concentrating on composition and the resolution within that composition is paramount."
A favorite technique involves setting up his D3X in the vertical orientation and tilting one of the PC lenses along the vertical plane to create foreground-to-background sharpness. "Then I use the shift mechanism to shift the lens, side to side, and take a series of pictures, maybe five or six, almost like I'm panning the area to get a very large capture area." Later, using the photo merge function of Photoshop, he stitches the images together.
Not every image he makes with the PC lenses are stitched panoramas—"I'm sort of drawn to those three for their focal lengths and their incredible sharpness"—and on his list of other "gem NIKKORs" are the 24-70mm f/2.8G ED, the VR 70-300mm f/4.5-5.6G IF-ED and the VR 200-400mm f/4G IF-ED.
"With the D3X I'm doing things I've never done before," Jack says. "The first thing you struggle with in large format landscape photography is the focal length; you never have enough glass. I'd look at ridgelines of mountain ranges way out there on the horizon and see all that detail and contrast and I couldn't do anything about it. Now I've got a 200-400mm zoom lens with a 1.4 extender [AF-S Teleconverter TC-14E II] and I can get big files with all kinds of detail. And with my Nikons I can be much more responsive."
Which is vital, considering what it takes to gather the evidence during one of iLCP's RAVEs. "It's tough work," he says, "but there's an aspect of it that's all about giving something back."
There's no underestimating that factor. All of the photographers involved with iLCP have spent their lives photographing the beauty and wonder of the natural world, and they are not willing to turn away when what is so important to them is threatened.

Welcome to the NEW
Nikon Learn & Explore
We've redesigned the site to make it easier to find stories you care about, get tips and advice from pros, learn new shooting techniques, discover classes and workshops—in short, help you find new inspiration every time you visit. (And we hope you visit often.)

Access all the photography techniques, advice and inspiration of Nikon's Learn & Explore anytime, anywhere with the free app for iPhone, iPod Touch and iPad.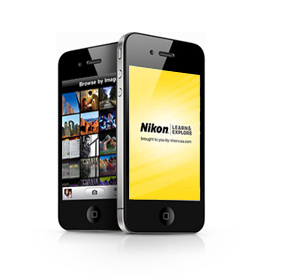 Take Today's Poll
Along with the new look of Learn & Explore, we've added polls. Make your opinion count and check back often to participate in new polls.
Take your photographic knowledge to the next level; get a working understanding of your camera's features; learn how to create HD-SLR videos; discover how to edit your images using Capture NX2 software and more.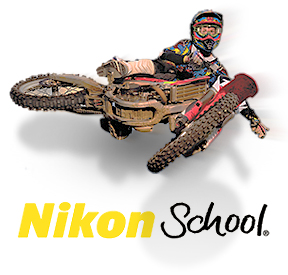 Learn more about the Nikon D-SLR or Nikon 1 camera you own by watching an interactive product tutorial!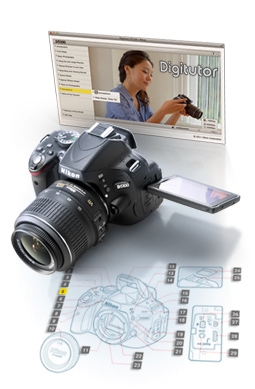 And get great tips and techniques to try next time you go shooting!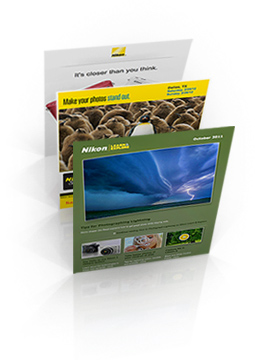 Expand Your Photographic Horizons