Used on Nikon SLRs and NIKKOR lenses from the introduction of the Nikon F in 1959 to current models, the bayonet-type F-Mount is the communication link between Nikon SLRs and NIKKOR lenses.
Noted for its rugged construction and outstanding reliability, the F-Mount is distinctive also for its degree of compatibility with NIKKOR lenses and a design that can accommodate future system advances. Nikon has maintained the basic structure of the mount for the 50 years of its use, and currently some 400 different NIKKOR lenses are compatible with the system.
One of the biggest advantages of the Nikon F-Mount is that you're able to choose from a large selection of lenses including: AF NIKKOR and AF-S (Silent Wave Motor) and PC-E perspective-control NIKKOR lenses.
By adapting and extending the capability of the F-Mount and NIKKOR lenses, Nikon has incorporated technologies like autofocus, advanced metering, distance information technology, electronic aperture control in G-Type NIKKOR, VR (Vibration Reduction) image stabilization and Silvent Wave Motor (AF-S) technology, thus maintaining a significant degree of compatibility and demonstrating an ongoing commitment to photographers.

Welcome to the NEW
Nikon Learn & Explore
We've redesigned the site to make it easier to find stories you care about, get tips and advice from pros, learn new shooting techniques, discover classes and workshops—in short, help you find new inspiration every time you visit. (And we hope you visit often.)

Access all the photography techniques, advice and inspiration of Nikon's Learn & Explore anytime, anywhere with the free app for iPhone, iPod Touch and iPad.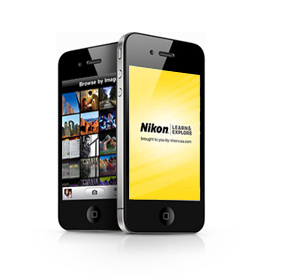 Take Today's Poll
Along with the new look of Learn & Explore, we've added polls. Make your opinion count and check back often to participate in new polls.
Take your photographic knowledge to the next level; get a working understanding of your camera's features; learn how to create HD-SLR videos; discover how to edit your images using Capture NX2 software and more.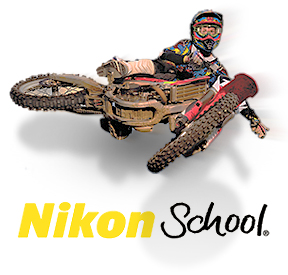 Learn more about the Nikon D-SLR or Nikon 1 camera you own by watching an interactive product tutorial!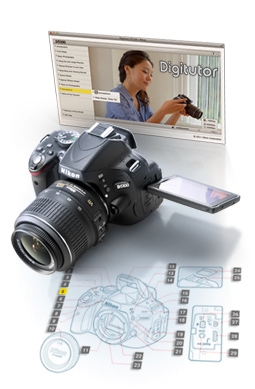 And get great tips and techniques to try next time you go shooting!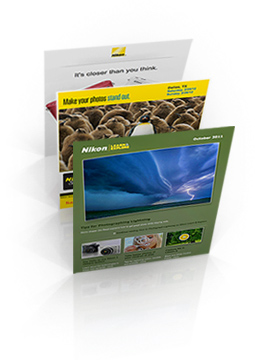 Expand Your Photographic Horizons