Sometimes we want to shoot pictures that encompass a large scene stretched out in front of us. You could be on the Mall in Washington, D.C., viewing the U.S. Capitol, or perhaps you're at Mount Rushmore, marveling at how immense it is, or you may be at the seashore with the sand stretching for miles and the ocean going on and on. All these settings appeal to your desire to capture the vastness and beauty of the landscape in a photo, and we've got some advice on how to do just that.
First, make sure you have a clear view. Avoid distracting elements like parking lots, telephone poles and power lines unless they're important to the shot. Sometimes just changing your position—getting a little lower, or a little higher—can eliminate an unwanted element and make for a much better picture.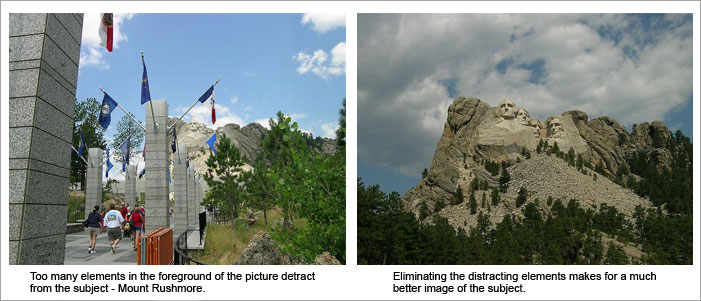 Then, to get all of that view in one shot, you'll probably want to use a wide-angle lens. With a DX lens that means a lens wider than 35mm (with FX and film cameras, anything less than 50mm is considered wide-angle). Most people using DX cameras have a lens that goes down to 18mm, and that should work great. If you want to get even more in the frame, you should look at wider NIKKOR lenses for DX cameras such as the 12-24, 10-24, 16-85 or the 10.5 fisheye.

Because of their design, wide-angle lenses have a lot of natural depth of field. That means they're able to keep some of the area in front and behind the subject in focus as well as the subject. The higher the f/stop (like f/8, f/11, f/16), the more depth of field. Most people prefer landscape photos in which almost everything is in focus.
Therefore if you're controlling exposure on the camera, try for an aperture of f/8 or higher (such as f/11 and up). First, if the camera has scene modes, try the Landscape option. The Landscape mode will generally select smaller apertures like f/8 or f/11 providing greater depth-of-field—essential for this type of photograph. Next, try putting the camera on the Program exposure mode. The camera will choose the shutter speed and aperture based on lighting conditions to give you a good exposure. If the aperture isn't at least f/8, use the main command dial (the dial located on the back side of the camera—where your thumb usually rests when hand-holding the camera) to change the aperture/shutter combination by rotating the dial either to the right or left. Nikon calls this feature "flexible program" and allows you to set for a smaller aperture (such as f/11 or f/16) while still getting a proper exposure. Just be sure your shutter speed is staying at 1/125th of a second or faster. If you are using a NIKKOR lens with VR image stabilization, make sure it is activated in case the shutter speeds drops below the 1/125th of a second and if not, raise your ISO until you can shoot at the faster shutter speed.


The last option would be to set the camera to the A mode or Aperture Priority. In this mode, all you have to do is select an aperture of f/8 or f/11 and the camera will automatically adjust the shutter speed.
You'll probably like the photo better if it's shot in the morning or late afternoon/early evening, when the sun is lower in the sky. Shadows can add depth and dimension to the photo.

And play with the composition. Don't always place the horizon line in the middle of the frame. Try shooting with it low, and then try it high. And if there's a definite center of interest in the shot, experiment with having it in a corner of the frame.

Welcome to the NEW
Nikon Learn & Explore
We've redesigned the site to make it easier to find stories you care about, get tips and advice from pros, learn new shooting techniques, discover classes and workshops—in short, help you find new inspiration every time you visit. (And we hope you visit often.)

Access all the photography techniques, advice and inspiration of Nikon's Learn & Explore anytime, anywhere with the free app for iPhone, iPod Touch and iPad.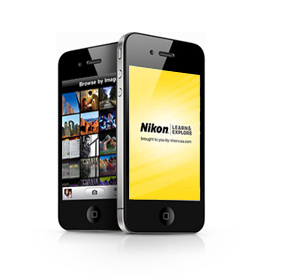 Take Today's Poll
Along with the new look of Learn & Explore, we've added polls. Make your opinion count and check back often to participate in new polls.
Take your photographic knowledge to the next level; get a working understanding of your camera's features; learn how to create HD-SLR videos; discover how to edit your images using Capture NX2 software and more.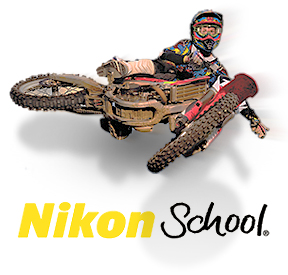 Learn more about the Nikon D-SLR or Nikon 1 camera you own by watching an interactive product tutorial!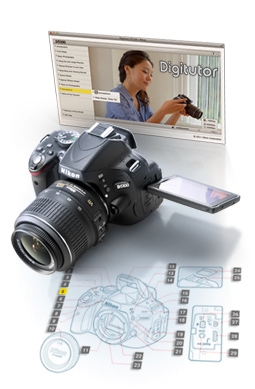 And get great tips and techniques to try next time you go shooting!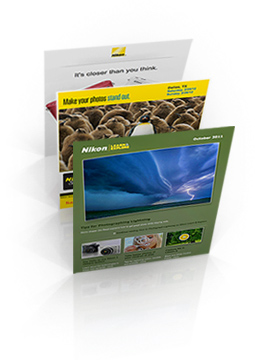 Expand Your Photographic Horizons