iPhone App
Nikon's new iPhone app gives you anytime, anywhere access to Learn & Explore educational and editorial articles.

Nikon is pleased to offer our consumers a new way to access the educational and editorial content found on NikonUSA.com. Nikon's free Learn & Explore iPhone application now makes this material available to you, whether you are taking pictures close to home or in the field.
From beginning photographer to experienced enthusiast, you are sure to find information on Learn & Explore that is of interest to you—and now that information can go where you go.
Read an article on getting the most from your travel photography while you're on vacation. Check information on adjusting depth of field or selecting the right shutter speed when you're taking photos at your child's sporting event. Access advice on the right aperture for shooting photos indoors when you're attending an event. It's all there on the Learn & Explore iPhone app. Photography information at your fingertips.
In addition to articles on the fundamentals of photography and various shooting techniques, you can read the latest year's issues of Nikon World magazine, complete with images and audio slideshows. Need the definition of a photography term? Check out the Photography Glossary.
The Learn & Explore iPhone app is continually updated with new articles and information. It's a must for any enthusiastic photographer.
Are you already a Learn & Explore iPhone App user? We'd like to know how you're enjoying the articles and images.
We'd also like to know what topics you'd like to see on Learn & Explore. Do you need more information on specific techniques, camera settings, lens use, image editing? Send us your feedback and let us know what you'd like to read.

Welcome to the NEW
Nikon Learn & Explore
We've redesigned the site to make it easier to find stories you care about, get tips and advice from pros, learn new shooting techniques, discover classes and workshops—in short, help you find new inspiration every time you visit. (And we hope you visit often.)

Access all the photography techniques, advice and inspiration of Nikon's Learn & Explore anytime, anywhere with the free app for iPhone, iPod Touch and iPad.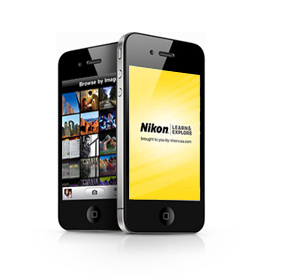 Take Today's Poll
Along with the new look of Learn & Explore, we've added polls. Make your opinion count and check back often to participate in new polls.
Take your photographic knowledge to the next level; get a working understanding of your camera's features; learn how to create HD-SLR videos; discover how to edit your images using Capture NX2 software and more.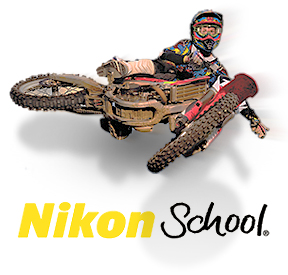 Learn more about the Nikon D-SLR or Nikon 1 camera you own by watching an interactive product tutorial!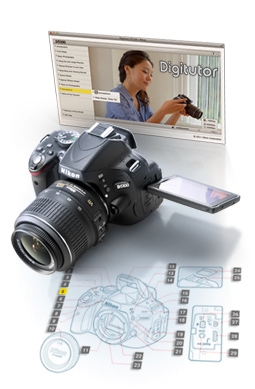 And get great tips and techniques to try next time you go shooting!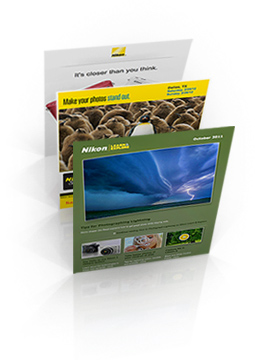 Expand Your Photographic Horizons