Summit Series of Photography Workshops
The summit is the highest point of the mountain, and the Summit Series of Photography Workshops represents the pinnacle of continuing education in photography. We combine the best instruction in photography and new digital technology with the highest level of creativity and the best career networking available anywhere. This has led to over 25 years of Summit and Sports Workshops with a reputation for being the best of the best. More recent additions like the Adventure Photography Workshop and Aurora Multimedia Workshop address the growing demand in these new fields.
What makes the Summit Photography Workshops unique are faculties of eight or more of the best talent in the world—the best photographers, the best teachers, the top editors and users of photography. Throughout the week you will have the opportunity to get varying opinions and perspectives, practical creative and technical instruction, unique career counseling and the ultimate networking that has jump-started many careers. Each photography workshop features new instruction, new teachers and the ability to demo the latest equipment in order to keep pace with the continually changing world of photography.
Each morning specific topics are covered by our staff, and the students' photos from the previous day's work are projected and critiqued. Afternoons are for photographing a project of your choosing or for meeting with instructors for portfolio reviews and career counseling. Additionally, there are often optional afternoon instructional sessions that you may choose to attend.
The evening sessions feature a program by one or two of the instructors who show their work and talk about their careers. Following the evening presentation, students and faculty can gather socially. Each year great friendships—and some careers—are made at the Summit Photography Workshops.
2013 Workshops
For more information and a complete listing of individual workshops, please visit www.photographyatthesummit.com or call 800-745-3211.
Upcoming Events
Sports Photography Workshop
US Olympic Training Center
Colorado Springs, CO

Adventure Photography Workshop
Jackson Hole Mountain Resort
Jackson Hole, WY

Fall Photography at the Summit
National Museum of Wildlife Art
Jackson Hole, WY


Welcome to the NEW
Nikon Learn & Explore
We've redesigned the site to make it easier to find stories you care about, get tips and advice from pros, learn new shooting techniques, discover classes and workshops—in short, help you find new inspiration every time you visit. (And we hope you visit often.)

Access all the photography techniques, advice and inspiration of Nikon's Learn & Explore anytime, anywhere with the free app for iPhone, iPod Touch and iPad.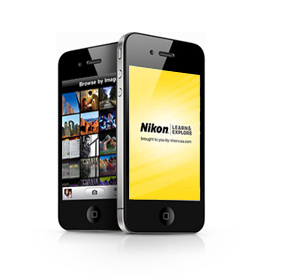 Take Today's Poll
Along with the new look of Learn & Explore, we've added polls. Make your opinion count and check back often to participate in new polls.
Take your photographic knowledge to the next level; get a working understanding of your camera's features; learn how to create HD-SLR videos; discover how to edit your images using Capture NX2 software and more.